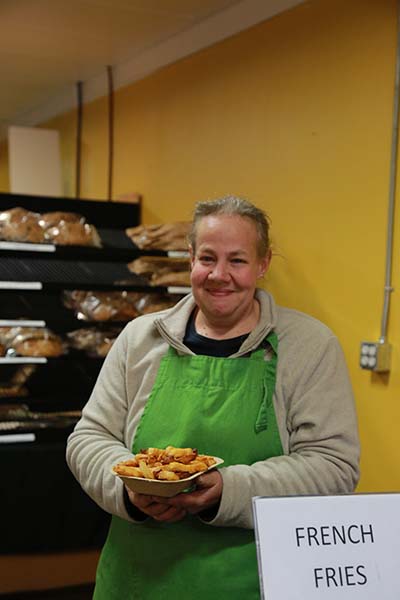 photos by Andru McCracken
---
Right: French fries made with fresh potatoes are better, proves Lisa Pelton. She used freshly harvested Caribe potatoes at her table at Shops on Main in McBride. They were delicious.
Middle: Cookie Commandos: The Girl Guides were out in force with their cookies last weekend. They made their headquarters outside the IGA and sent sorties into the community to flush out cookie lovers block by block. According to leader and teacher Michelle Ramirez, the kids did really well.
Bottom: Amanda, Joey and their daughter got ready for their big wedding day at the Dunster Community Hall last weekend. The hall looked amazing.