by Goat Staff
---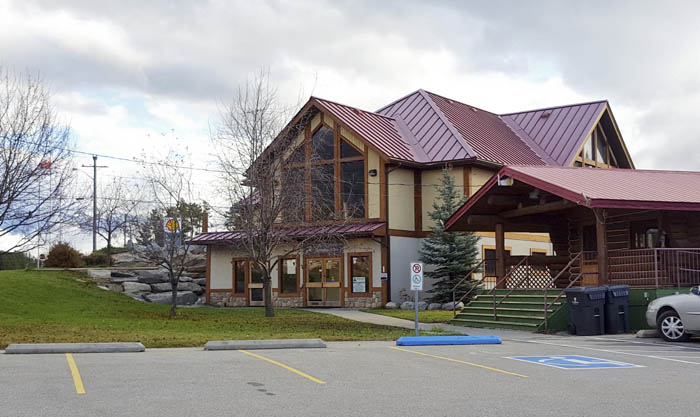 Mayor Jeannette Townsend, councillors Owen Torgerson, Peter Reimer and Sandy Salt met on August 14, 2018. Corporate Services Clerk Carleena Shepherd and Interim Chief Administrative Officer Doug Fleming were the staff present.
Acknowledging Local Contributions
Former business owner Justin Hooke noted that council had acknowledged a business in the regional district for their service but failed to acknowledge Hooke Hardware that had operated Home Hardware for 20 years. Council moved to send a letter to Justin for his contributions to the village and also congratulate new owners Jason and Ellen Van Der Wilk.
Columbia Basin Trust – Community Initiatives
Economic Development Officer Silvio Gislimberti sent a report to council on 20 years of receiving funds through the Community Initiatives Program. During that time, $3,314,635 was delivered through 190 projects. The average annual CBT CIP contributions coming to Valemount is $165,732.
Development Permit with Variance
Council approved a development permit to Three Ranges Brewing at 1160 5th Avenue to allow continued use of a second accessory building for storage use at the back of the property.
Zoning Bylaw Amendment for Tourist Accommodations in Regional District
Council received a referral letter from the regional district about a zoning amendment on Crooked Creek Road to build a 10-bedroom lodge. The village had no concerns, but councillor Salt felt that the proponent should be made aware that the village is considering boundary expansion for the proposed Valemount Glacier Destination, and also has plans to expand the airport.
Insurance Coverage for CAO
Council voted to add Interim CAO Doug Fleming's name to the village's insurance policy through the Municipal Insurance Association.
Naming of New Streets requested by Canoe Mountain Developments
Council approved the naming of two streets as a result of Phase II of the Canoe Mountain Developments subdivision at 1805 Dogwood Street. They are to be "18th Avenue" for the east-west through road and "Rumpf Place" for the north-south cul-de-sac.
Airport Lightning
Council asked staff to negotiate a contract with Signal Electric Ltd for the installation of the municipal airport lighting.
Permissive Tax Exemption Policy
Council deferred a decision to reduce taxes for Valemount Curling Club, Valemount Lions Club, VARDA, Valemount Legion, Valemount Senior Citizens Housing Society (VSCHS) and Valemount Affordable Rentals Society (VARS). Councillor Salt had questions about the Curling Club, which had taxes owing from 2016 as well as the Valemount Lions Club, which was now leasing space to another non-profit. With respect to VARS' request, Councillor Reimer wondered about a precedence or how it compared with VSCHS.
Council Reports
Mayor Townsend and councillors Reimer, Salt and Torgerson attended a Breakfast with MLA Bond at the Legion.
Councillors Reimer and Torgerson attended a community forest meeting.
Councillor Torgerson chaired a Tourism Valemount meeting.
Councillor Reimer attended a visioning session held by the Valemount Entertainment Society and found some aspects of the session applicable to other areas of life.
Mayor Townsend attended a meeting regarding the negotiations for the Columbia Basin River Treaty.
In Camera Items
Council closed the public portion of the council meeting to discuss two in-camera items on negotiations related to proposed provision of a municipal service.