by Andru McCracken
---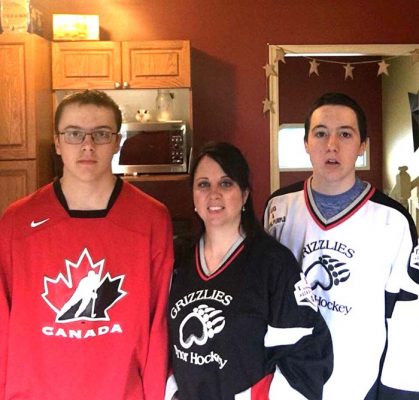 Jennifer, Ole and their kids Ethan and Connor Quam have played a big part in McBride, but last week the family made it known they'll be moving to Prince George.
"The kids are at an age where they need more opportunities," said Jennifer.
Jennifer said Ethan will stay in McBride for his last year of high school, so he'll graduate with the friends he's gone to school with since Kindergarten.
"He has such a deep connection with his school and basketball team," she said.
Basing themselves in Prince George will help the kids with post-secondary school.
Jennifer said she would not have changed living in McBride for anything.
"The Robson Valley is the best place to raise a young family," she said.
Quam has been a minor hockey coach and the president of McBride Minor Hockey for a number of years.
She was also the Victim Services Coordinator for 10 years.
Her family has been a part of the McBride Volunteer Fire Department: Ole for 27 years, Jennifer for 22 years, and Ethan for 1 and a half years.
"Lots of people will say to us, 'McBride will really miss you, but we're happy for you,'" said Quam.
"It's always sad to see a family go. This is just what's best for our family. It's this time in our lives."
Quam moved to McBride 24 years ago from Dome Creek for high school.
She said folks from larger centres imagine there is nothing to do in a village of 500 people.
"There was never a day where I was bored," she said. "We were never not busy."
She said she'll miss the sense of community and their ability to rally around a family or person who needs help.
"I'm hoping we can find and build that in Prince George," she said. "I will miss the ability that McBride has to just thrive under any circumstance."