Gorgeous, delicate and completely out of control.
by Andru McCracken
---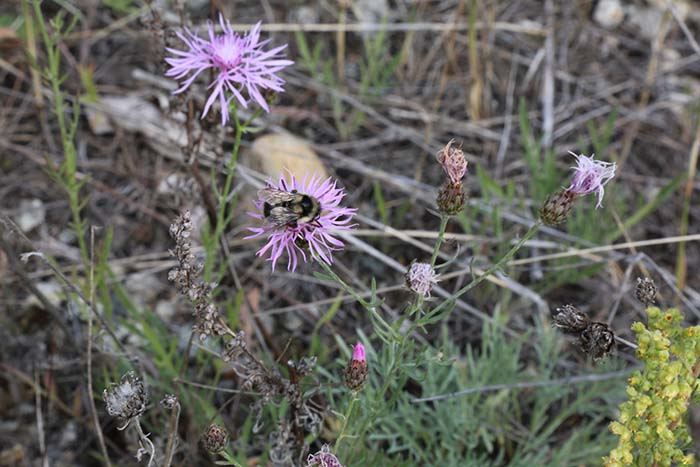 Knapweed's multifaceted violet petals are gorgeous. And they are colonizing Cedarside.
For Bob and Lorna Griffin, who tend their family's farm, the spreading weed is a grave concern to their livelihood.
It hasn't migrated to their fields yet, but it's getting closer.
Ground zero appears to be the railway and one of the heavy hit areas is the Valemount Industrial Park owned by the Valemount Community Forest.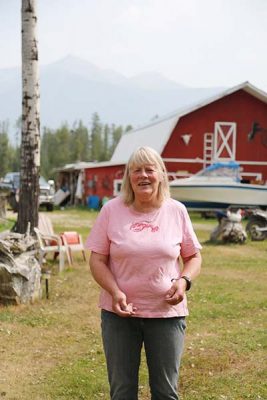 "We complained to them about it last year," said Lorna. "They had promised they would get it sprayed, but it is out of control this year."
She said animals will not eat their hay if knapweed is present.
"It's definitely a bad one," she said.
Community Forest Manager Craig Pryor said they started working on the problem last year, but it won't be addressed in a single season.
"The place was covered when we moved here," said Pryor. "We bought the property knowing that no one dealt with it for years and years."
"Knapweed had spread like wildfire across the property."
"The plants drop all their seed and it stays in the ground for years," he said. "We could have it perfect and it could come back. The problem is this whole Cedarside area is overrun from the railway track to the highway."
Pryor said they'll spray again this year and reassess next year.
He'll also to share what they've learned about controlling the weed with neighbouring property owners.
Pryor said they talked with the invasive plant council about what to do and and a contractor did some spraying last year and that will continue this year.
The herbicide only affects knapweed.
"We didn't want to kill everything," he said, "there is a little ecosystem out here."
Pryor said they are in the middle of spraying again this year.
"It's not something you can solve overnight. I'm sure next year we're going to have to go for a walk and see what areas we have missed," he said.
There is good news though. Pryor said that where the knapweed was treated, native grasses are coming back.