by Andru McCracken
---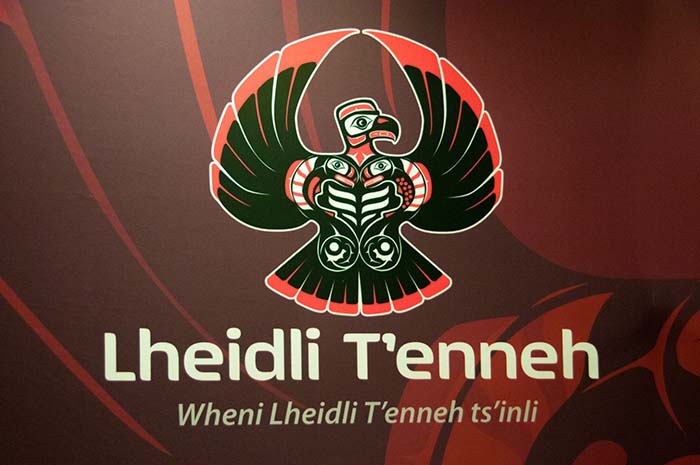 A treaty that would have given the Lheidli T'enneh First Nation powers to self-govern has been voted down by the majority of eligible voters.
Provincial Minister of Indigenous Relations and Reconciliation Scott Fraser said he respects the decision of the Lheidli T'enneh people.
"The vote was clear the community has spoken and we need to respect that," said Fraser.
Lheidli T'enneh chief Dominic Frederick said he was disappointed at the outcome, which was 137 in support and 185 against.
"The people have spoken and we must honour their wishes," he said.
David Luggi, former chief of the Carrier Sekani Tribal Council, encouraged voters to vote against the treaty. In a radio interview in advance of voting he said it would have weakened the band's position.
"Treaties extinguish aboriginal title and modify the rights that go along with that title," said Luggi in an interview with CBC's Carolina De Ryk. "When a treaty is signed, the government receives certainty. It removes a huge barrier that encumbers Crown Land."
Luggi gave the example of another First Nation using this leverage to prevent a mining company from turning a remote lake into a tailings pond.
"Without title and rights in the case of Fish Lake, Taseko mines tried to bury waste rock in that lake. That's one example of the stopping power of First Nations," he said.
Luggi said that the landscape has changed drastically in the past few years, specifically with the United Nations Declaration of the Rights of Indigenous Peoples.
He doesn't believe the Lheidli T'enneh should rush into a treaty.
"I don't think due diligence has happened. There is not enough capacity funding to get all the experts you need to determine if a package is good," he said.
Leaders of the Simpcw First Nation voiced it's opposition to the Lheidli T'enneh treaty, which would have formalized Lheidli T'enneh rights over lands in the Robson Valley, land they also claim.
Meanwhile the Minister said they won't be trying for another treaty.
"I wouldn't contemplate a third shot at treaty, no," said Fraser, referring to another treaty vote that occurred in 2009.
Fraser said there are other ways to work towards reconciliation with the band.
"There is no single path to reconciliation. We will continue to work government to government with Lheidli T'enneh on long-term reconciliation and self-determination in ways that work for their community," he said.