by Andru McCracken
---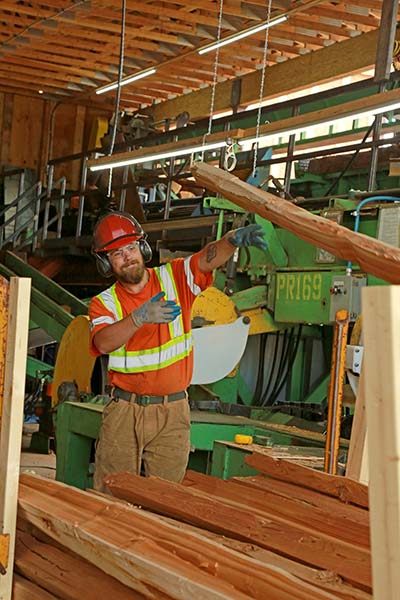 Valemount's Cedar Valley Specialty Cuts is now manufacturing post and rail fencing and they have hired four more employees to manage the line, doubling their existing staff.
Owner Jason Alexander said he will continue to expand his operations.
The post and rail line has increased the number of employees from four to 10, and that number will grow as he gets more equipment in operation, Alexander said.
He said there is good demand for cedar post and rail.
"There is a market out there."
He hasn't shipped his first truckload of product yet, but he's happy to be producing after a significant investment in time and money to get the plant operational.
"We still have lots more steps to make before we are full production, but we are producing. And that for me is the point."
Alexander says they are currently building a larger covered area beside the mill for storage and to package the rails for shipping.
Alexander said he's up at four in the morning, and early to bed.
"It's what it takes," he said.