by Andru McCracken
---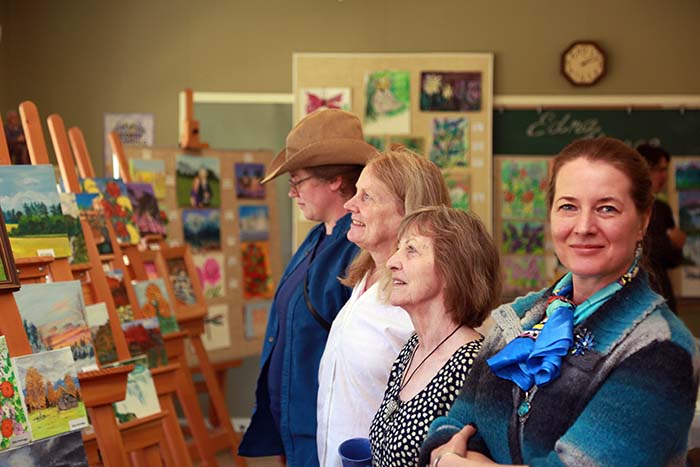 Art instructor Aleksandra Scott showed off her students' art work at the Dunster Schoolhouse on the Mother's Day weekend, and one student figured prominently: Edna Monroe's collected works took up a whole wall.
Scott said Monroe is sick and so she made a very prominent display of her work at the very centre of the exhibition.
"We just want to show her beautiful painting for the people," she said. "So we put them in the centre. She makes beautiful art."
Scott said that the group meets on Mondays and it's a chance to socialize, connect and celebrate.
"It's important to give activities to seniors, to give them something beautiful," says Scott. "We get together, we celebrate together. There's lots of talk; we have our coffee."
She said when they started in January 2016, it was more like a class; now it's more like a club.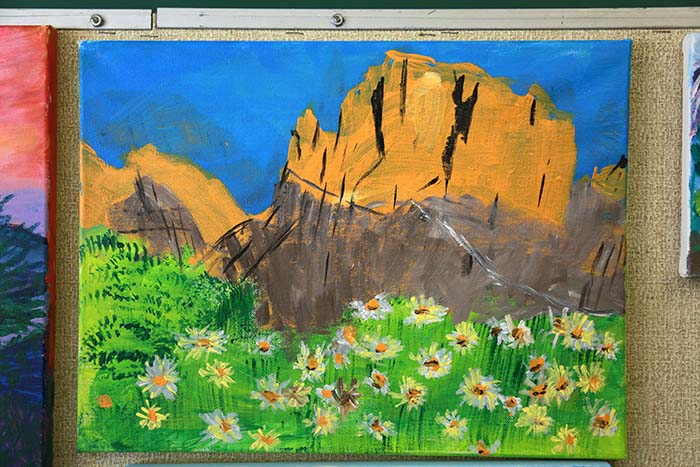 Many people who are not seniors also participate, like Loretta Simpson who helps organize.
"It's been fun," said Simpson. "We have all improved."
Sasha says the improvement has been dramatic.
"When we started, most of them had never painted before."
Judy Stevens is one of the participants.
"It's a good start to my week," she said.