by Andru McCracken
---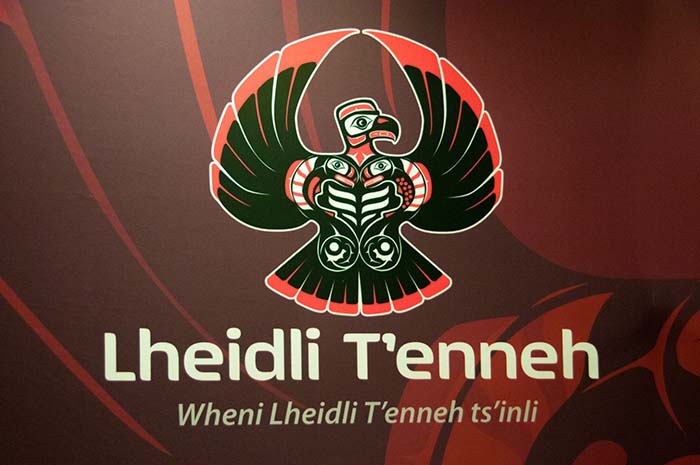 If the Lheidli T'enneh don't vote in favour of a proposed treaty with the Province and federal government, the band will be "stuck" and the settlement lands off the table, says the First Nation's chief and a senior negotiator.
Dominic Frederick, Chief of Lheidli T'enneh First Nation, said in a press release that the treaty will allow them to govern themselves.
"Our traditional rights will be protected and we will own our land," he said in the statement. "We will build an economy and stand side-by-side with our neighbours in our territory."
"With the treaty, we're moving forward; without it we're stuck."
Richard Krehbiel says the stakes for the band are high. Krehbiel started working on the treaty in 1996 and stayed on until 2007 when the first version of the treaty was voted down by the band. In 2010 a vote was held on whether to restart the treaty process, and he's been back on the case for a few years as part of the negotiating team for the Lheidli T'enneh.
"We will know on June 23 whether this thing runs or not," he said.
If they vote yes, the Lheidli T'enneh will receive $37.1 million from senior levels of government. The treaty will also give them the resources and tools of a modern government, including the ability to create laws, the means to manage their lands and resources, and the ability to provide services to their citizens on treaty lands. The treaty settlement lands are close to Prince George.
The band would also get a seat at the Regional District.
If they vote no, all of that would go by the wayside and lands set aside for treaty settlement would likely be sold, Krehbiel says.
"If they say no, it's quite clear that this particular deal comes off the table," he said.
"There's a bunch of land being held up by the Federal and Provincial government for the Treaty Negotiations. You can't put a barrier around lands forever."
Local impact minimal
Krehbiel doesn't think the average person in the Robson Valley would notice a difference whether the Lheidli T'enneh vote yes or no.
"The people already are consulted about development in those areas and they fish in those areas, so there'll be no discernible change in those kind of traditional activities at all. All the treaty does is guarantee what's already there," said Krehbiel.
One notable change would be the new seat on the Regional District board.