by Andru McCracken
---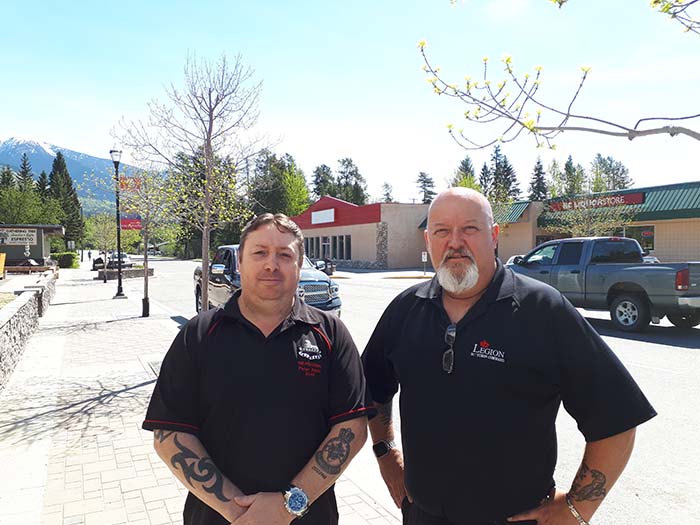 A new group is organizing the Valemount Craft Beer Experience Festival this year and helping to disperse the funds raised.
"Our main goal is to collect funds to donate to different charities," said Valemount's Peter Addis. Addis is one of five members on the Sacrifice Red Support Society board and he is also a veteran.
"We're trying to give veterans who are just returning a foothold – to come back and help those having problems trying to readjust," he said.
The summer time beer and music festival – which runs June 15-16 this year – has raised thousands for veterans and local charities; this year the new society will take charge of the funds raised.
"Last year we raised $25,000 at the festival," said Valemount's Pete Pearson, who is also on the board. "$12,500 was donated to Communities for Veterans. $6500 was donated to the Royal Canadian Legion and another $6500 was donated to the Valemount Arts and Cultural Society who helped with the music for the event."
"All the profits go to charity," said Pearson.
This year the same three organizations will receive funds but now 10 percent will go to support children in the community.
Addis and Pearson said the Valemount Craft Beer Experience is completely run by volunteers and no one makes a salary.
Michael Lewis, the brewer who founded the festival and who is himself a veteran, has taken a step back.
"Michael has been the face of the event, in essence, [but this year] he is just another volunteer, and organizes the breweries," said Pearson.
Pearson said this year there will be 12 breweries, one cidery and one winery, four food vendors and several bands including Samson and Delilah and the headliners Five Alarm Funk.
"We're praying for good weather," said Addis. "We want everyone to have a bloody good time."
Busses will shuttle people to and from the beer-tasting event at the Valemount airport again this year, and while they won't run door to door, organizers are hoping to get people within walking distance of home.
"There are a ton of community sponsors and donations," said Pearson. "Hopefully people can reciprocate and support the businesses."