by Bob Covey, special to the Goat
---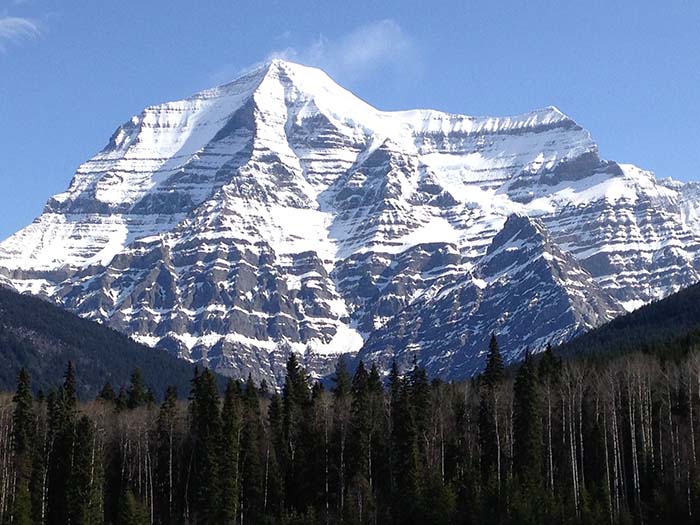 Jasper National Park rescue officials were called into action after two mountain climbers were seriously injured in an avalanche in Mount Robson Provincial Park on April 23.
The mountaineers, from Poland, were nearing the summit of Whitehorn Mountain, a 3,400 metre peak, when an avalanche swept them off route. They managed to stay on the surface of the snow but sustained life-threatening injuries, said Dale Mason, search manager for Robson Valley Search and Rescue, who helped coordinate the response.
"They had bad luck," Mason said. "Mother Nature decided to throw a pretty big snowball at them."
Their luck was good enough, however, that they were able to retrieve and use their satellite phone. The climbers made contact with friends in Poland who alerted the Polish embassy in Ottawa, which in turn relayed the distress call to the BC Ambulance Service. The BCAS called Mason at approximately 11:20 a.m. Mason then asked for assistance from Jasper National Park.
"They're the strike team, they take care of the technical rescue aspects," Mason said.
JNP personnel as well as Banff rescue specialists flew in to the accident site. It was a bright, blue-sky day, which helped in locating the climbers, Mason said. The rescuers assessed the injuries before packaging and flying out the injured climbers to a waiting BCAS helicopter stationed at the Mount Robson Information Centre. From there the patients were flown to a fixed wing aircraft in Valemount and onward to the nearest trauma centre in Kamloops.
"They were in Kamloops receiving care within seven hours of the accident," Mason said.