by Andru McCracken
---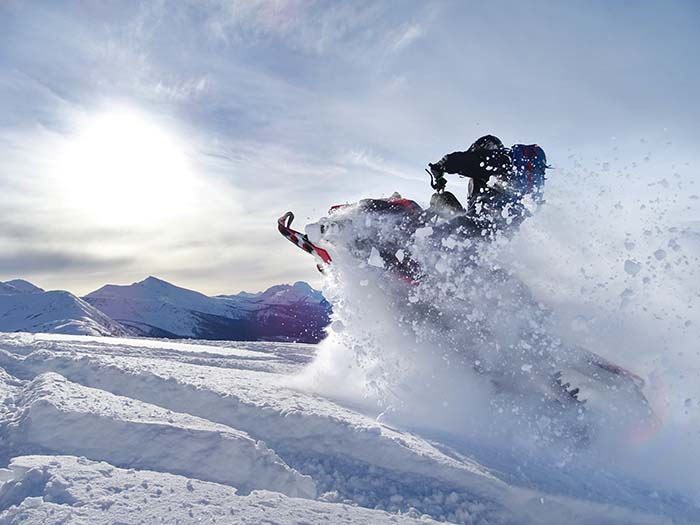 The Village of McBride has won the SledTown Showdown for 2018, a competition between the western Canadian province's snowmobiling areas.
It was intense battle that went beyond a typical online voting campaign with folks actually distributed flyers on foot to win McBride the top spot.
Sheila Anderson has a passion for promoting the community and is widely regarded as the person who earned McBride the win.
She hopes it results in a boost for local businesses and said it could even attract new families to the area.
"I don't want to see our town die off; I've seen businesses close and people leave," she said. "You have to keep your town alive. We have to keep people coming in."
When she isn't promoting the community, she is an X-ray technician at the hospital during the day, and she doesn't actually snowmobile herself.
"The only time I see sledders is in Emerg," she said with a laugh.
But despite not being a sledder, she knew winning the contest could be great for the town.
"I just stopped every person I saw; I would see a trailer full of snowmobilers and follow them," she said. "We went out for supper and I went table to table handing out posters."
The effort paid off and the community beat its competitor, Carrot Creek, Saskatchewan with just 21 votes.
According to SnoRiders, the magazine running the contest, the win was a comeback.
"It wasn't until the final few days of the contest that McBride caught up and won with 21 more votes than its opponent," read the press release from SnoRiders.
Mayor Loranne Martin is not surprised by the win. She knows the community is one of the best places in the country to snowmobile, and the community is adding on new activities at a good clip too, like mountain biking, cross country skiing and hiking.
Other mountain towns may offer more services for sledders, but Sara Olofsson said McBride provides an intangible that few others can. Olofsson is the site admin of the McBride Annual Vintage Bung Bung Hill Climb, a hill climb for vintage snowmobiles.
She said it's the camaraderie and community spirit that makes McBride shine as a snowmobiling destination.
"McBride has a very competitive spirit, but competitive in a way that is uplifting," she said.
"From a community standpoint, why not do what we can to support this community when we have been hit hard?"
Vicki Barrett is an example of someone the community may just be able to attract given the extra attention. Barrett moved to McBride in March of last year.
She is married with two kids and her husband had been riding in McBride since he was old enough to drive himself there. Not only did they move to town, and bring children to the school, but Barrett operates a hair salon called the Rusty Iron on Main Street.
"I think (the win) will be a positive influence in drawing people into the community," said Barrett. "We're a little bit of a hidden gem."
What she hopes people learn is that McBride is welcoming and friendly.
"I think people will just fall in love with it," she said.
She said it also has lots of terrain for every level of riding.
"I can take my kids out and there is a spot each of us can ride to our level," she said.
She says there is a lot of potential for economic growth in McBride.
"We have a lot to offer year round. There is the mountain biking, the cross country skiing, hiking, horse riding, and more backcountry than you could ever dream of exploring."