by Andru McCracken
---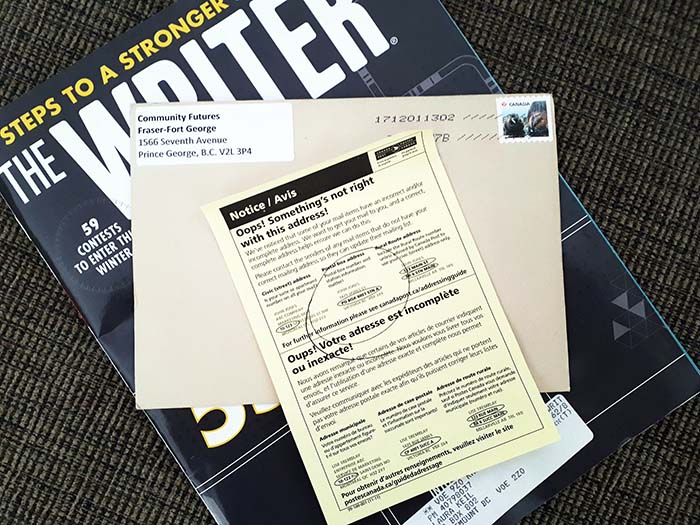 It's not every day that a media inquiry ends up saving Christmas, but that's what happened when the Rocky Mountain Goat Newspaper inquired about the post office box crisis happening in Valemount.
A local senior reported on Facebook that bills from his telephone provider hadn't made it through, the final bill with a disconnection notice did however. Many other residents commented about the issue and the challenges they were facing.
While following up on a media inquiry, Media Relations Officer Hayley Magermans found that Valemount mail was being returned if it didn't bear the post office box.
For ages, mail recipients in Valemount could be sure of speedy delivery of mail whether or not it bore the correct address.
Write a name on an envelope, attach a stamp and toss it in the mailbox and your birthday card was pretty much guaranteed to get to the right place.
But that's changing. Canada Post will now require mail to bear the post office box number.
"If an item doesn't contain the post office box number and the local employees aren't aware of the matching civic address, the item will unfortunately be returned to sender," said Magermans in an email. "However, it has come to our attention that customers were not made aware that their post office number is required to receive their mail, and we apologize for this."
Magermans said that Canada Post will send a letter to all customers explaining the situation, but for the interim you can expect to receive mail and parcels even if they don't bear the post office box.
"While working through this transition, our employees will continue to make every effort to ensure that residents receive their mail and parcels, especially during this busy holiday season," said Magermans.