by Andru McCracken
---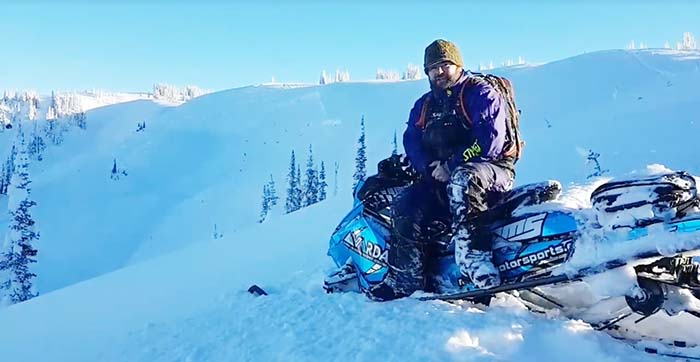 In a video this week on Tourism Valemount's Facebook page, Curtis Pawliuk sits atop his snowmobile and behind him, a ridge away, is a massive size 2 slab avalanche.
Pawliuk is the manager of the Valemount and Area Recreation Development Association and an ambassador for the area.
The avalanche was remotely triggered, meaning no one was on the slope at the time, but nearby snowmobile traffic caused it to release. Releases can happen up to 50 metres away.
Pawliuk said a weak layer in the snowpack from November 11 is now under a metre of snow and is very reactive, meaning hazards abound.
"We've driven around a lot today and we have seen numerous avalanches up to 3.5," he said. "We've seen some big suckers."
With the forecast due to bring in more precipitation and decreased visibility, he said he'd like to see visiting snowmobilers well prepared.
"It's really heads up football out here now," he said. "If you are coming out to Valemount, make sure you've got your head on your shoulders, all your avalanche gear in check, check with the folks with Avalanche.ca before you head out. Above all ride safe."
Pawliuk doesn't want to discourage people from coming out, he just hopes to educate people.
"Reduce your angle and watch out for overhead hazards," he said. "There is always safe snow to enjoy. We just want people to use their heads."