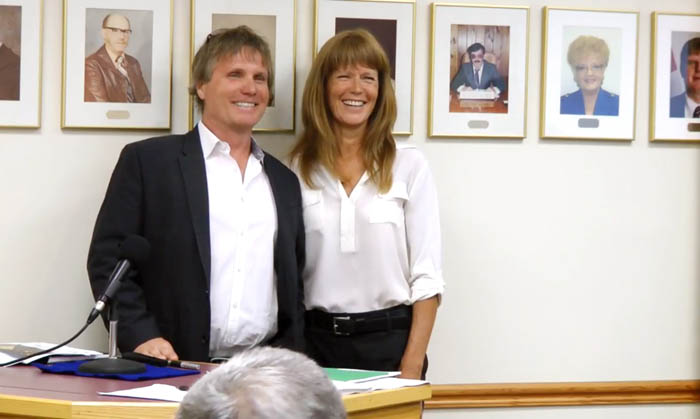 by LAURA KEIL
A plan to bring in nearly 700 pipeline workers to Valemount in 2018 will no doubt be a boon for many businesses, but it's also raising concerns about a proposed 550-person work camp located near a residential subdivision.
Following a public hearing Sept 12th, the Village of Valemount approved a temporary use permit for Kinder Morgan Canada contractor Ledcor-Sicim Limited Partnership to set up a camp south of the King Road residential subdivision and east of a family farm. The proposed site is set back from Hwy 5 across from the Best Western Hotel.
The 20 hectare camp would include accommodations, construction offices, site warehouse material and equipment storage. The temporary use permit is needed since the lands are not zoned for a temporary camp.
The company says the camp is full-serve – including a kitchen – and will house as many as 550 workers as its peak who will work on the twinning of Kinder Morgan's Trans Mountain pipeline.
With a near-zero vacancy rate in town, the camp is a necessary measure, the company says.
But its location near a farm and several acreages is making some residents wary.
At the public hearing, the Village read out several letters from nearby residents who had concerns about everything from the access road, increased traffic, stray garbage, noise, and privacy.
Though the main access will be via Hwy 5, residents were concerned a back "emergency access" along their residential road could be used by pipeline workers at other times.
Subdivision approving officer Gord Simmons says the Village is placing a number of conditions on the permit, including dust control and minimizing light and noise pollution. He said the emergency road is only to be used for emergency access, not as a regular access road. However, there was no word on how timely conflict resolution would occur if and when problems arise, a concern broached by Maureen Brownlee and Ron Baer who own the farmland directly west of the camp location.
When contacted on Tuesday, Brownlee said she had not heard anything back from the Village.
Brownlee and Baer also had concerns about their livestock – their cows eating stray garbage, potential trespassers, and inadvertent fence damage or gates left open.
The permit does state that "When a Permittee fails to comply with any of the conditions of this Temporary Use Permit, the Village may enter on the land and carry out the demolition, removal, or restoration at the expense of the owner."
Kinder Morgan spokesperson Kate Stebbings said at the meeting their worker orientation will include information on acceptable behaviour outside of work time – a topic of interest for Valemount residents, she says.
According to Trans Mountain, local accommodations will also be used, such as hotels, RV parks and rental properties  to house workers in Valemount. An estimated 700 workers will reside in the community at the workforce peak in spring 2018.
Ledcor-Sicim rep Louis Renaud said workers will have to adhere to a code of conduct, which includes no alcohol or drugs at the camp.
Hillside Mine Road resident Amber Flatt questioned why the camp will be located on private land rather than Crown land or Village land. "This would allow proceeds from this project to be put back into our vibrant community, rather than only individuals profiting from this venture," she wrote.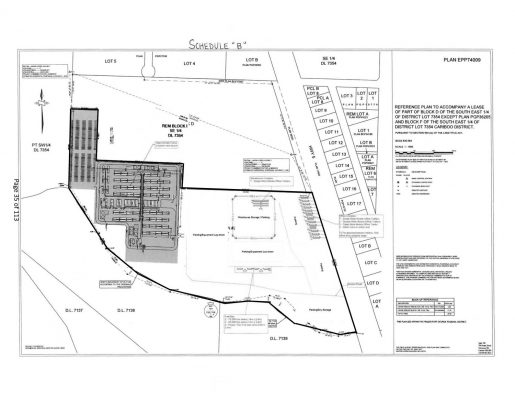 According to the report to Council, water will be trucked onto site and stored in tanks. Fire hydrants will be required on site to provide fire suppression. Sewage will be hauled off site and sent to the Village of Valemount's sewage treatment plant for disposal. Utility charges will apply, to be determined by the Director of Finance. Solid waste will be hauled off site and sent to the nearest transfer station.
Though the pipeline faces a legal challenge from First Nations, Municipalities and the new provincial NDP government, the company is optimistic it can start construction this winter.
Stebbings said it will likely be early in the new year 2018, that Valemount will see actual shovels in the ground, beginning at Hargreaves and workings its way south.
"That's the real 'dig the trench, put the pipe together, put the pipe in the trench' type of activity."
She says they anticipate the entire twinning will be in service by the end of 2019.
Ottawa has given conditional approval for the $7.4 billion pipeline, which nearly triples the capacity of the 1150-km pipeline from Edmonton to Burnaby for shipment to global markets.
But Kinder Morgan is still awaiting final go-ahead for construction from the National Energy Board. The new provincial NDP government is also seeking intervener status in upcoming court proceedings.
The page on their website dedicated to North Thompson construction https://www.transmountain.com/north-thompson says land clearing is set to begin in September, with construction spanning from October 2017 to June 2019.