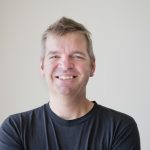 By Andru McCracken
There are some interesting proposals to deal with a housing shortage in the valley.
Tiny homes in Valemount, homesteading 2.0 in Dunster, micro-subdivisions and removing properties from the Agricultural Land Reserve. None of these address the fundamental issue of housing affordability in our communities. At best they provide an incremental increase in supply. What we're finding is that we have an exponential growth in demand.
Allowing tiny homes will cause there to be some tiny homes to be sure, they'll be an affordable solution for the folk that build them. After that watch out. Proposing a work-for-land homesteading solution for Dunster is kind of neat, but it works for one generation. When these homesteaders sell, we're in the same fix. Hopefully we're thinking beyond a single generation.
Micro-subdivisions (dividing existing lots into two) would result in a higher density of homes, but demand will gobble those up.
Removing properties from the Agriculture Land Reserve so they can be subdivided won't help either.
Why won't these novel solutions work?
Because the problem is that demand outstrips supply.
It is a supply and demand problem, but demand is insatiable when compared to these meagre attempts to create more supply.
There is a demand to own property in Valemount and Dunster is just getting started.
Increased prices favour second homeowners from away who have greater access to capital and greater disposable incomes.
As an example, every lot in the new subdivision Fowler Place was sold to nonresidents.
Why? I'm not sure. Perhaps getting access to capital involves making some sacrifices, like not living full time in a mountain mecca.
Free marketeers claim the answer to the valley's lack of housing is just to build more housing.
But sales at Fowler place show just how great the demand is already.
It isn't feasible to build enough houses in Valemount to satiate interprovincial demands, let alone pending international demands.
Let's recognize the underlying forces that are shaping our communities for what they are and deal with them. It's an old problem that has simple proven, solutions.
We need to build some rental housing that is used as rentals for residents. If you don't live here, you can not rent them. If you leave, you are evicted.
We need to build some housing that can be sold to residents that is perpetually indexed to inflation. If you aren't living in your home, you are forced to sell.
It's been done, and it works. It's a model sometimes called a housing authority.
What that means is that a $200,000 home built this year, sells for 204,000 the next year (assuming a 2% inflation rate). Home purchasers must be residents.
There is a working model of this in Whistler.
It is a great thing that there is so much interest in Valemount and I'm glad that people are choosing to build recreation properties here. Like me, they think this place is awesome.
Let's be awesome by creating the conditions we need to sustain a vital growing local population with thriving schools and services and an awesome housing market.
There is a great opportunity here to build vital thriving communities.
Agree? Then let's start a housing authority.