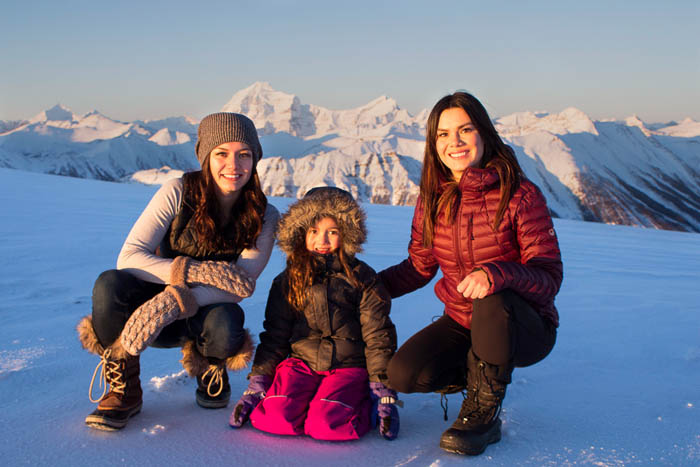 by EVAN MATTHEWS
Two women, and one lovely young girl, are working to showcase their local perspectives, and share their travelling experiences from across the globe.
Ruby Hogg and her daughter Gaia, as well as Tamey Wood, have started an Internet blog rooted in writing, photography and video footage. The blog not only showcases everything the Robson Valley has to offer, but the different experiences the women have had in their travels both domestically and internationally.
They call the project Wide Open World.
"There are two sides to the idea. Ruby is writing about travel and adventure with kids, and I'm writing about solo travel and adventure," says Wood.
The website currently features around 20 individual blog posts.
"The idea is to get more expansive as we go," she says.
Though the women are excited to tell their stories, they aren't writing for the sake of it. The idea struck Hogg over a year ago, she says.
"This project is primarily about sharing our passions, and we couldn't be more excited about it," — Ruby Hogg, Wide Open World co-creator
An information gap existed when traveling the world with her daughter, Hogg says, making it difficult on her family to plan and travel efficiently. But many of the same challenges exist at home, too.
"Some families find it difficult to get outside and do the things they did prior to having children," says Hogg.
"I wanted to show how outdoor rec is accessible, because it really, truly is," she says.
Travelling with children isn't as easy as "just bringing them along," according to Hogg, and the extra planning can help proactively avoid mistakes and makes for a more smooth experience.
One of Hogg's first ever posts is about her travels through Peru, a blog post she says she was stoked to write.
"Especially writing about some of the failures… Or learning curves… It's kind of fun to write about those things because a lot of the time everything looks chipper and happy on the internet, but it's not," says Hogg, thinking back and laughing.
Even as a solo adventurer Wood echoed Hogg's sentiment; saying so often friends and family will contact her for travel advice, so writing about her experiences just makes sense, she says.
Wood recently arrived back to Valemount from Sydney, Nova Scotia, where she went on an extensive bike trip. Starting in Oshawa, Ontario and working her way over to the maritimes, Wood is now documenting her experience to share with the world.
"I literally bought my bike a week before I left… I hopped on and just started riding, and quite a distance," says Wood.
"If I can hop on a bike and go, I kind of believe anyone can," she says.
Most recently — you may have seen it circulating on Facebook's Valemount Discussion Board — Hogg published a story about the Valemount Bike Park, and all it has to offer.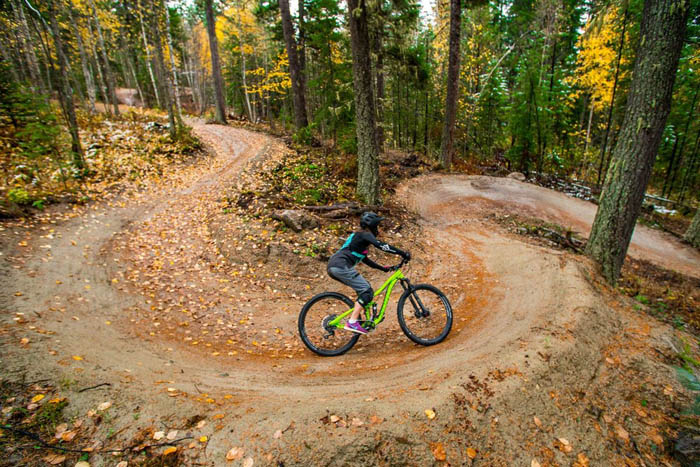 The post, which was extremely well received, provides vivid descriptions of the bike park and its features, while also discussing what restaurants are staples, and where to stay in town. Hogg says it's just one example of what's to come.
"Originally we just wanted to show people what's around town," says Hogg.
"But now it's primarily about sharing our passions, and we couldn't be more excited about it," she says.
The pair is working on social media accounts to bolster Wide Open World's online presence, so keep your eyes peeled.