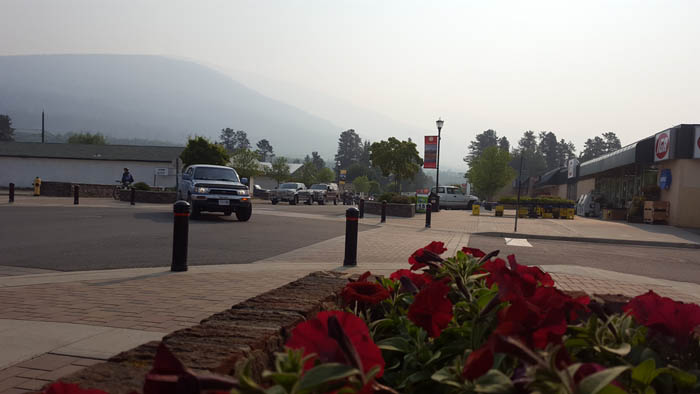 by LAURA KEIL
The forecast isn't good in light of widespread forest fires in B.C.
Maps published by Environment Canada June 30th show unusually hot and dry weather will prevail in the Robson Valley, especially south of Valemount from July to September.
Last week, the PG Fire Centre issued a Cat. 2 and 3 fire ban, which bans open fires, followed by a campfire ban on Monday.
Despite the probability of hotter and drier weather, meteorologist Alyssa Charbonneau told the Goat that the average temperature increase will only be half a degree to one degree Celcius.
"Not too extreme," she says. "The thing to keep in mind is, since this is an average of three months it can really smooth out some of the details. For instance, (it could be that) July is really a lot warmer than normal and August is really cold and September is normal."
She says this winter was slightly cooler than normal as the El Nino effect became neutral.
Charbonneau did not have long-term temperature trend information.
Forest fire smoke has socked in the Valley in recent days, however, meaning temperatures may not meet expectations, at least in the coming weeks.