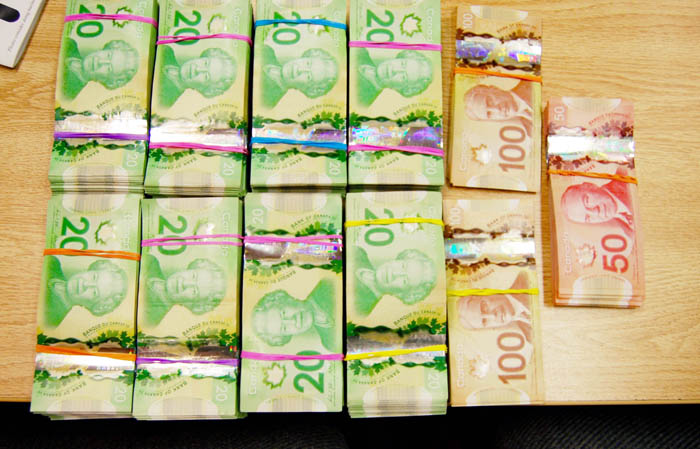 by EVAN MATTHEWS
A man recently arrested by Valemount RCMP will likely give you 50,000 reasons as to why crime doesn't pay.
On Saturday Jun. 10, a Valemount RCMP officer was patrolling Highway 5 near Jackman Flats. The officer saw a vehicle approaching, and the officer engaged their onboard radar unit, clocking the approaching vehicle at 192 KM/H in a 100 KM/H zone.
Upon stopping the vehicle, the officer smelled marijuana coming from inside the vehicle. The officer arrested the male driver and female passenger on charges of possession of a controlled substance.
Once a person is arrested, police search the vehicle incidental to the arrest.
During this search, Valemount RCMP found a relatively small amount of marijuana, roughly 30 grams of cocaine, roughly 100 Oxycodone, and over $50,000 in stacked bills.
RCMP subsequently towed the vehicle from the scene.
Later, RCMP released both of the vehicles occupants on promises to appear in court at a later date. RCMP are recommending the Crown prosecutors charge the accused with possession for the purpose of trafficking, dangerous operation of a motor vehicle, and possession of property obtained by crime over $5,000.