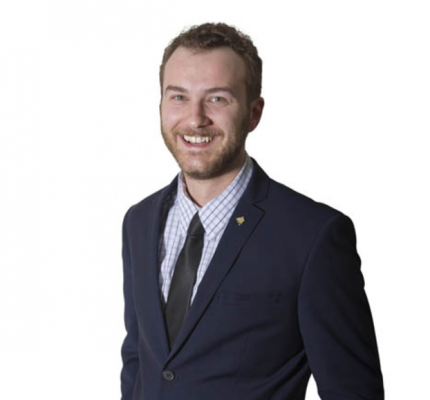 by EVAN MATTHEWS, editor
Many organizations in rural communities have people involved who "wear many hats."
This isn't a bad thing. In fact, it shows the commitment people have to their communities, and the value each individual brings to the respective "tables" they sit at.
In my experience, this happens less in bigger centres than in smaller rural communities. My best guess: More people in the same locale means more people with similar interests, passions and areas of expertise, thus resulting in more minds on projects, and a workload spread out among many different contributors. Whereas in smaller communities there are less people in general, and people tend to take on more responsibility in order to "make things go."
Last week at Valemount's Council, Councillor Peter Reimer weighed in on staff's request for approval from Council to submit a Request for Proposal (RFP) for the Village of Valemount's Municipal Insurance over a three-year term, with the option to renew for an additional two at the end of the term.
A financial report written by Director of Finance Lori McNee reads, "After benchmarking with other communities available RFP information, municipalities either provide contracts for five years or three years, with the option to renew for two. This provides the opportunity for lower bids (versus one-year) and frees staff time by not completing the RFP process on a yearly basis.
"By following the above process, staff will secure Council and public confidence that transparency and accountability are being followed," it goes on.
But during the Council meeting, Coun. Reimer suggested Council approve no more than a one-year term due to fluctuating premium rates.
Council approved Reimer's suggestion, which is contradictory to staff's recommendation.
I don't know the first thing about insurance, but I do know Coun. Reimer owns the only insurance broker in town. With being in the industry, Reimer's insurance-related knowledge far outweighs my own. He adds value to any insurance related discussion because he knows the most about it. Pretty simple.
So the question I pose — sincerely and legitimately — is at what point does one's knowledge in one area become a conflict of interest? Or does it? — Evan Matthews, editor
Coun. Reimer has also stepped up to be a leader in this community; now sitting on Council, as well as owning a business. There isn't anything wrong with that.
So the question I pose — sincerely and legitimately — is at what point does one's knowledge in one area become a conflict of interest? Or does it?
Another example would be the Valemount Community Forest. VCF has a board completely separate from any type of business or logging operation, yet it has a number of local loggers sitting on the board.
Again, who knows more about community forest topics than local loggers? Probably not many, so does it make sense for loggers to make decisions related to contracts, for example? The answer could very well be, yes.
McBride its own examples of this, too.
I bring this up because I don't know, but I'd be interested to hear people's thoughts on this. I encourage and appreciate Letters to the Editor to weigh in on the discussion.