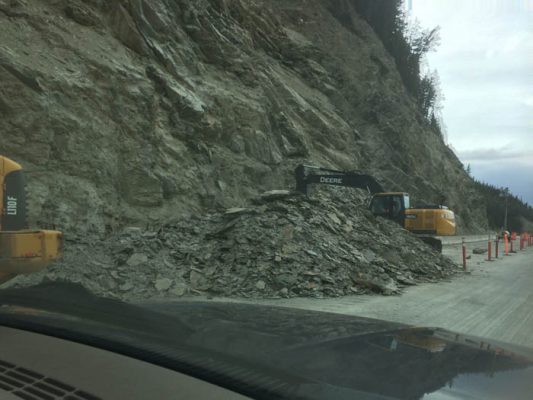 by EVAN MATTHEWS
A rockslide on Friday May. 5 morning left Highway 16 closed overnight.
Parks Canada re-opened the road on the morning of May. 6, but even a full week later, the road is only one lane alternating traffic.
The slide happened just inside the park around 9 AM, with the location being between the town of Jasper and the West Gate of Jasper National Park.
Though emergency personnel were on the scene, The Goat confirmed there were no injuries.
Jasper National Park said staff was conducting a geotechnical investigation.
The main reason for the investigation is were loose rock formations remained at the top of the slope, which could pose further risk if not assessed properly, according to Parks staff.