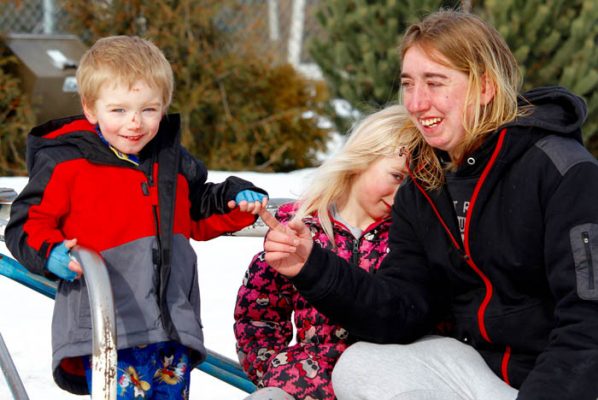 Family recovering in wake of tragic housefire
by EVAN MATTHEWS
After the tragic December fire that claimed the life of 16-month-old, Dominic Meek, the surviving members of the Meek-Olson family have returned to Valemount.
On Dec. 6, Fire crews responded to a fire at the Meek-Olson household just after 10 PM in Hartman Trailer Park. At the time of the fire, there were three people inside including Clint Meek, and his two sons Landon and Dominic.
The kids' mother, Allison Olson, as well as her six-year-old daughter Samara Olson-Smith, were not inside at the time of the fire.
Clint and Landon suffered second-degree burns in the fire and were sent to the burn unit in Vancouver by helicopter for treatment, where they stayed for a month, coming home Jan. 8th 2017.
While the family is still rebuilding their life, Allison Olson says she couldn't be happier to be back in the community that has supported her family through these trying times.
"This community is amazing, and I honestly don't know where we'd be without everybody's support," says Olson, who apologized for having to fight back tears.
"People have donated toys, clothes and household stuff. Cash donations. Petro did a can-drive that covered Dom's service," she says, referring to Dominic's funeral.
However, the family has literally had to re-build from the ground up, and there is one major piece missing from completing the family's life together, again.
"It'd be really nice to have a home," Olson says. "Once we have a home, we're set up."
Olson says the family has raised enough funds to buy a new trailer. The family's aim is to return to the Hartman Trailer Park.
"It's been incredible support. I'm so happy to be a part of this town. It's been tough, but we're doing it," — Allison Olson
Right now Olsen says the family is mostly focused on Clint and Landon's recoveries, and if three-year-old Landon Meek's running around the playground at Centennial Park is any indication, his recovery is going well.
"He's been doing amazing, actually," Olson says.
Clint's recovery is also going well, Olson says.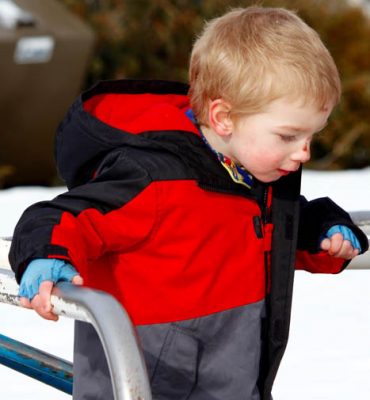 "He's healing up," says Olson. "(Clint and Landon) both have appointments like crazy, and they have to wear compression garments."
Clint's compression garment is essentially a really tight shirt made of specialized material, Olson says, while Landon wears compression gloves on his hands.
Medical professionals often use compression garments on burn survivors to provide pressure over healing burns, as the compression minimizes the development of scars by interfering with the body's production of collagen, while also reducing pain and promoting healing, according to an array of medical journals.
Olson says Landon will wear compression gloves for up to two years, and Clint could be wear his compression shirt for up to a year.
Clint and Landon should not expose the affected areas to the sun, Olson says.
Clint can't work in his current condition and Olson is without a job, but the family has raised enough funding for the family to live off of for the time being.
"It's been incredible support. I'm so happy to be a part of this town," says Olson.
"It's been tough, but we're doing it."