by EVAN MATTHEWS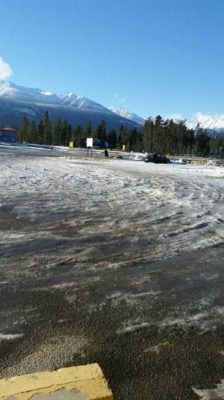 The Village of Valemount is taking action to ensure the safety of residents visiting the post office.
At the Feb. 14 meeting, Council passed a motion to draft a letter to Canada Post, as well as the owner of the
building, expressing concern regarding the safety of users parking and accessing the Valemount Post Office.
The post office is located in the Karas Mall located on Frontage Road.
The recommendation comes from a report written by former interim-CAO, Gord Simmons.
"Recent complaints and staff observations have noted the parking lot at the post office is quite treacherous this winter," the report reads.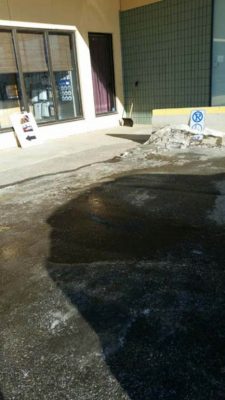 "There is a build-up of ice leading to pot holes. With the entire Village using this facility, it would seem reasonable to ensure the safety of users," it says.
While the report states the Village is unsure whether the situation is unique to this winter or not, it would be "reasonable" for Council to draft a letter to Canada Post with a copy going to the owner of the property to ensure safe parking and passage for customers.