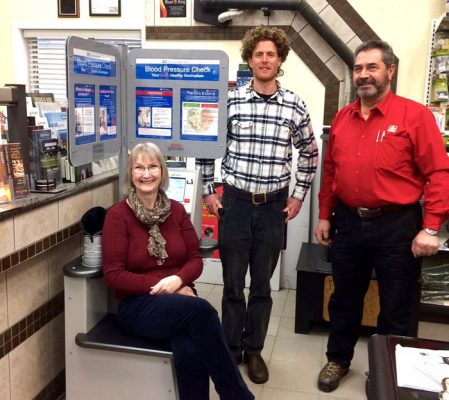 by EVAN MATTHEWS
Residents of McBride once again have easy access to a blood pressure check.
After the old machine broke down, Keltie Carmichael — along with the McBride Healthier Community Committee — had been looking at getting a replacement machine.
The old machine was housed at the McBride Home Hardware, and the new one is, too.
"Doctor Taylor Martin felt there was a need for a blood pressure machine in the community," says Judy Shawara, a practice and support coach at the McBride and District Hospital and Medical Clinic.
"With his support, funding was found to purchase this new (refurbished) blood pressure kiosk," she says.
Funding came from the McBride Community Foundation Endowment Fund, which provided a $1,000 grant. The McBride Elks also supported the grant application by contracting with Dr. Martin in order to qualify for the application, Shawara says.
The Northern Interior Rural Divisions covered the remaining $2,802.40.