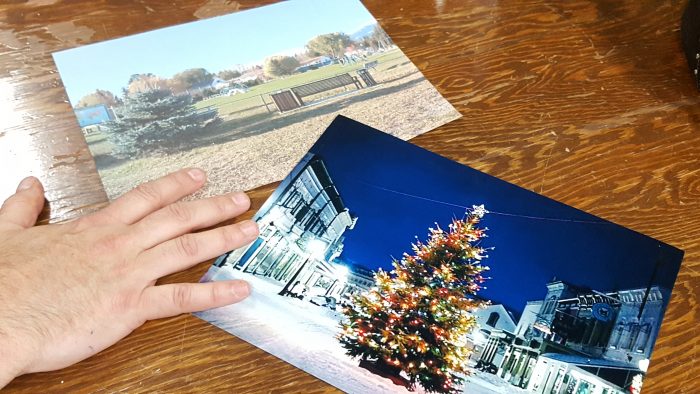 Get ready, as Valemount gets set to kick off the holiday festivities with the lighting of its community Christmas tree.
The lighting of the tree will happen at 5 PM on Friday, Dec. 2, at Centennial Park, as the kick-off for the annual Late Night Shopping follows.
A few locals, including VCTV's Gord Peters, took on the community-led initiative to erect a large outdoor community Christmas tree, which was donated by the Valemount Community Forest, as well as a "Tree of Remembrance" in memory of loved ones who have passed.
People can purchase a start to hang on the Tree of Remembrance on Friday, Nov. 26 at the Craft Fair (at the secondary school) for $10.
"Local businesses got together and decided to put this on," says Sherry Tinsley, owner of A Cut Above, who notes many other local businesses are taking part, including The Gathering Tree, Infinity Office Supplies, etc.
"There are bonfires, hot chocolate, carolers go around singing and Santa comes right into town on a fire truck… There will be photo shoots with Santa for the parents with kids," she says.
The annual festivities always the first Friday of December, according to Tinsley, and will go until between 8 and 9 PM depending on what individual businesses decide.
In-store draws are planned, according to Tinsley, and a lot of the businesses put out snacks, as a customer appreciation.
At the end of the night, she says all the stores get together and put all the names of people who have made purchases into one big draw, and draw for a gift basket.
"This way, the people who are actually shopping, benefit," says Tinsley. "In the past, people weren't shopping."
A small market, which used to be set up on 5th Avenue, Tinsley says will be set up this year at 990 Main Street.
The market will be full of home-based businesses such as Avon, Pampered Chef, Steeped Tea and other small little shops, etc.