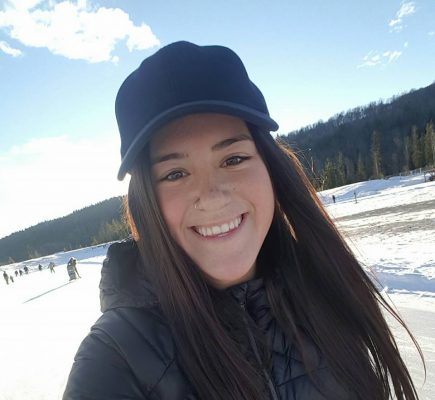 by EVAN MATTHEWS
Though the holidays were littered with collisions and even a fatality on Robson Valley highways over the holidays, the number of collisions in the area has actually been decreasing.
Robson Valley RCMP have reported 41 collisions on Highways 5 and 16 over a 19 day period between Dec. 20-Jan. 8, with one of those collisions resulting in death.
On Dec. 30, 20-year-old Sydney Fulljames-Camazzola, from Prince George but originally from Edmonton, was driving east on the Yellowhead Highway (Highway 16) — 20 KM east of Tête Jaune Cache, north of Valemount — when her vehicle collided with another.
RCMP and the B.C. Coroner Service pronounced Fulljames-Camazzola dead on-scene, and are continuing an investigation into the collision.
The Celebration of Life for Sydney was held at Columbus Community Centre in Prince George, on Jan. 7.
"The ministry is aware of recent crashes in the area and our thoughts are with those affected," says Danielle Pope, a media spokesperson for the Ministry of Transportation (MoT).
From 2011 through 2015 there were 235 crashes recorded along Highway 5 and 16 between Tête Jaune Cache and Jasper, but on the B.C. side of the border. 45 of those crashes involved semi-trailers.
Fulljames-Camazzola is, at least, the fourth death in five years on this stretch of highway, though 23 collisions involved serious injury.
And though the Robson Valley is in the midst of peak collision season, the number of collisions in the area has actually decreased by 35 per cent over the last five years, according to the MoT.
Further efforts to reduce collisions in the area include the installation of a changeable message sign near Tête Jaune, according to the MoT, as well as the installation of a new DriveBC webcam for the public to view road conditions before they travel.
"The MoT will continue to monitor the area and, as we do with all roads and highways in our province, information gathered from crash investigations will be used to identify possible future safety improvements," says Pope.
Pope went on to say the MoT's regional traffic engineer has reviewed the corridor, and the frequency of collisions is consistent with other similar highway corridors throughout the north. There are no changes to the area's infrastructure currently being considered.
RCMP are reminding motorists to reduce speed during snowy and icy conditions, and to check road conditions prior to highway driving.