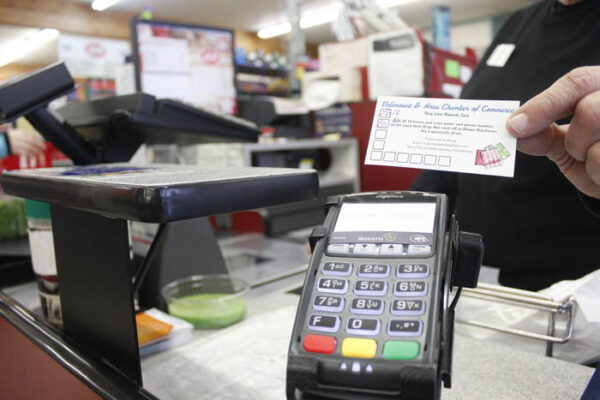 It's the holiday season, and the Valemount and Area Chamber of Commerce is trying to encourage people to shop locally.
People can now pick up reward cards at participating businesses.
Running from Nov. 1, 2016, to Jan. 2, 2017, each business participating in the program will have a laminated poster on its front door or window.
The idea is that each card has 10 open spots. Each spot will be "stamped" by a participating business with an initial and local store number.
Each open spot on the card is worth a $20 purchase, with some exceptions, such as IGA has a minimum of $50.
A full card represents (roughly) $200 spent locally, according to the Chamber.
Customers are then to put their name and phone number on the back of the card and drop the completed card into a draw box located at Infinity, a relatively central location.
The Chamber will do an early bird draw on Dec. 19, 2016, while the final draws will happen at the Chamber's quarterly AGM in mid-January, 2017.
Winners will receive Chamber dollars, which are redeemable at participating local businesses, with the prize amount still to be determined.