Although it had been a few years since Valemount hosted its own Terry Fox Run, 2016 marked the return of the event and saw a great turn out.
Thirty people showed up to run or walk distances of one, five or 10 kilometers, according to one of the event's organizers, Riette Kenkel, and while official numbers haven't been tallied — the community raised between $1,500- $2,000 in support of cancer research and awareness.
"We would have been happy if 10 people showed up," says Kenkel. "Based on today's turnout, the community liked it, so we plan to do it again next year."
The start and finish of every distance was the Best Western parking lot.
The one-kilometer run was the marsh only, Kenkel says, while the five-kilometer included the south side of the marsh, including the boardwalk and some roadways.
The 10 KM route included the south side of the marsh, boardwalk, roadways and Bigfoot Trail.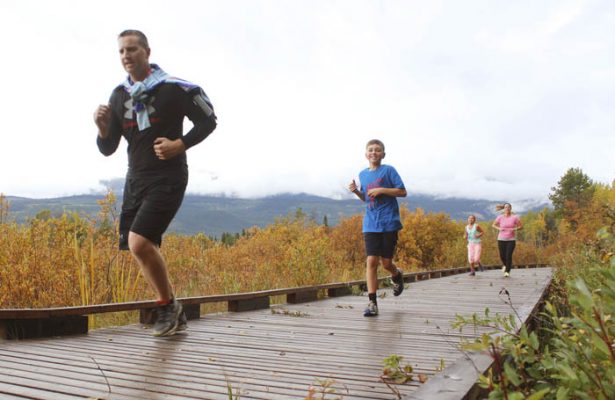 The event was advertised as a non-competitive run, with walking or bike riding being acceptable as well.
Volunteers included Bip Johnson, Korie Marshall, Owen Torgerson, Bella Woroshelo, Melissa Brown, Josh Thorpe and Sean Dempsey.
Donations are always accepted online at www.terryfox.org.