Congratulations to every single person who finished any portion of the Mount Robson Marathon this past weekend.
Congratulations, too, to those who organized it.
What an achievement.
Mount Robson is a beast of a mountain, anyone can tell from simply looking at it.
But to run the Berg Lake Trail, and experience the mountain in all its glory, it's an experience like no other.
I had hiked to Kinney Lake once this summer, prior to this past week. I thought it was an amazing hike, and I did the hike with my mom, sister and auntie.
We did the 7 KM walk, turned around, and that was more than enough for the experience our group had in mind, and had prepared (or not) for.
Up until the marathon, my family hike was really the last time I had thought about the Berg/Kinney Lake Trail.
Less than a week and a half ago, I had intentions to do the 12 KM Kinney Lake race.
What I had completely forgotten was I had agreed to do the Berg Lake Hike with my partner and her family the two days prior to the race.
Her family and I planned to do the full 21 KM to the Hargreaves Shelter, overnight, and back to the trailhead in 48 hours.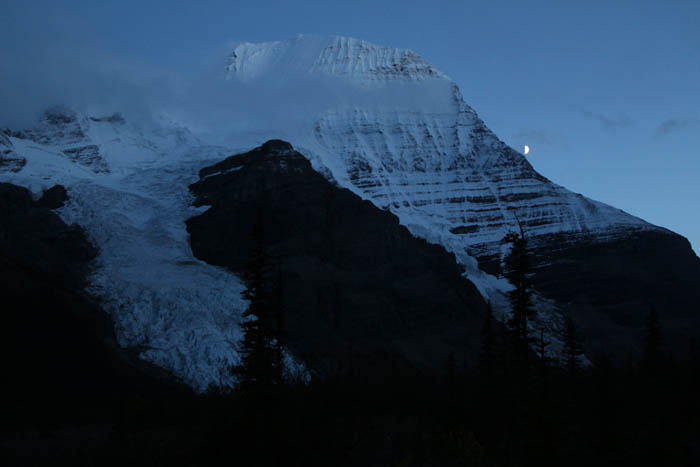 I thought maybe I would try to do it all, including the marathon on the Saturday.
Let me just tell you in advance, I did not do both the hike and the 12 KM run.
We arrived at the trailhead on Thursday morning, and in my mind it was the perfect weather for a hike. It was a little bit cloudy, breezy, the odd drop of rain.
We started our hike, and by the time we made it about 11 KM to the campground at Whitehorn (five hours into our hike), I was starting to feel tired.
The 30 lbs. backpack was causing my shoulders to tighten; my feet and my ankles were aching.
I was cold, too. I hate being cold.
But yet at every low moment, when morale was low, some part of me was able to take a look around and decide I wanted to keep going. I had never done or seen anything like this, and I wanted to finish.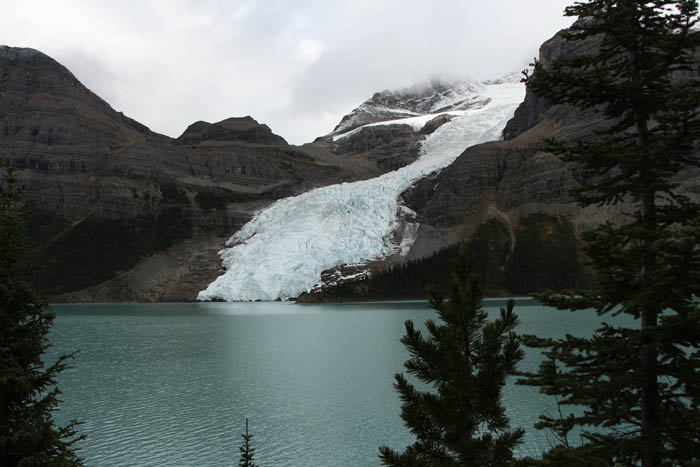 Through the Land of a Thousand Falls, and all the way to Berg Lake, finally, viewing the Berg Glacier. The clouds cleared and we were fortunate enough to see Mount Robson's peak, which other campers said they had been waiting days to see.
The moon crept around the mountain's top, and we slept, leaving early Friday morning.
After a total of 14 hours hiking (excluding the camping, and breaks), we made it back to the parking lot.
Morale and energy were both pretty low, quite honestly, but we all knew we had done something pretty special.
The sights were amazing. The memories were unforgettable, but more than anything, the hike was a test of will, and mental perseverance.
While times got tough, it was our will to push and explore that kept us going.
I cannot imagine running 50 KM in the environment I just experienced.
Yet, 144 people did, and close to 500 participated overall.
You are as mentally tough as they come, no matter your time.
You conquered the Berg Lake Trail.