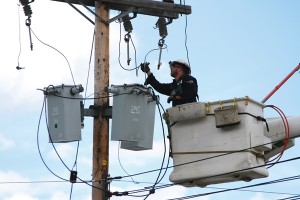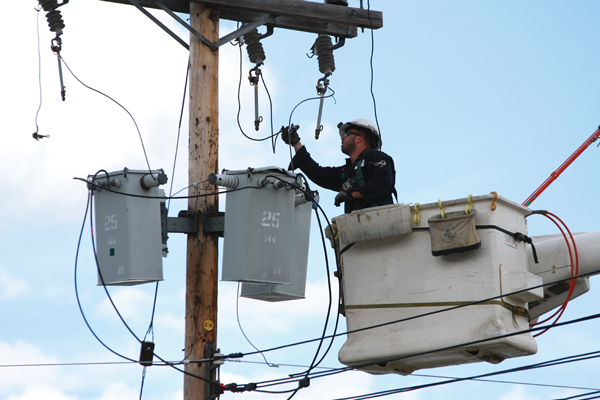 by EVAN MATTHEWS
An agreement between Serpentine Hydro Power and B.C. Hydro will see The Robson Valley's electrical supply become more reliable, according to the CEO.
Serpentine Hydro, a subsidiary of Sorgent.e Hydro Canada, signed a 40-year electricity purchase agreement for the Serpentine Creek Hydro project, which is located 35 km north of Blue River.
"When you bring the generation of electricity closer to the load it improves reliability," says Lucas De Haro, CEO of Sorgent.e. "That's what we're doing here."
The project has a capacity of 10.5 MW, according to the press release, and will provide more clean energy for B.C.
"The rough number more or less… is (to power) 2,800 households, or 11,000 people, on average," says De Haro. "Short penstock means the environmental footprint is very much reduced."
Penstock, according to De Haro, is another term for pipeline, but he doesn't usually refer to it as pipeline as people think it's transporting oil, and it's not.
Once the power has left the pump house, De Haro says B.C. Hydro purchases the electricity, which is then transferred into the grid.
B.C. Hydro is a crown corporation that self-produces their own power, but also purchases power from developers such as Sorgent.e, according to a Sorgent.e spokesperson.
Sorgent.e, an Italian based energy company, now owns and operates two run-of-river power projects in the North Thompson valley. The newest being located on Serpentine Creek, and the other being located on Clemina Creek about 35 km south of Valemount, near a popular alpine sledding area that goes by the same name.
Sorgent.e also owns and operates more than 20 renewable plants in Europe and South America.
In a previous interview, De Haro said after construction the power plants will likely only mean one or two direct jobs, but studies show they create between five and 10 indirect jobs.
"There are water license fees, land tenure fees, and a long term agreement with Simpcw First Nation, so there is a cash flow that helps to create jobs," said de Haro.