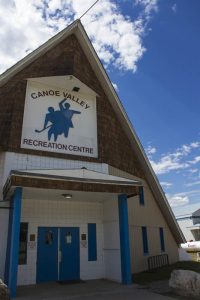 by EVAN MATTHEWS
Working out is a hobby many people enjoy, but a few people who frequently use Valemount's gym say it's the facilities hours that need working out.
Kyle Marchetti, who used the gym seven days a week in winter and now five days a week in summer, says the hours don't fit the average person's schedule.
"I'm rushing to work in the morning, and then home at night just to make it," says Marchetti.
"It seems like they want more people in there and more people buying memberships, but with the allotted hours it's inconvenient for everybody," he says.
A thread in the Valemount Discussion Board (Facebook group) showed many people share Marchetti's sentiment.
The hours of the gyms in McBride and Valemount are based around usage and budget, according to Lyle Lewis, facilities manager, but — despite having a smaller population — the McBride facility has far more funding than Valemount.
The current hours in Valemount are Monday to Friday, 11 AM – 8 PM, whereas in McBride the facilities are open Monday to Thursday, 6 AM – 8 PM, and Friday 6 AM – 3 PM.
"It's a higher number on the McBride side… because the staff takes care of an arena, fitness centre, curling rink and community hall," says Lewis.
However, Marchetti says the issue isn't that the facility is understaffed, but rather that there are no alternative staffers.
Marchetti says one Friday a staff member was away for a course and the gym was subsequently closed. Then on the following Monday, he says another staff member called in sick, which again left the gym closed — meaning it was closed for four days consecutively.
"If I've got no staff, I can't (be open) for any hours," says Lewis, adding that if people want to raise the discussion of hours, they'd have to go to their elected officials.
The facilities are funded through the Regional District of Fraser-Fort George. A representative from each village and the rural area sit on the regional district board.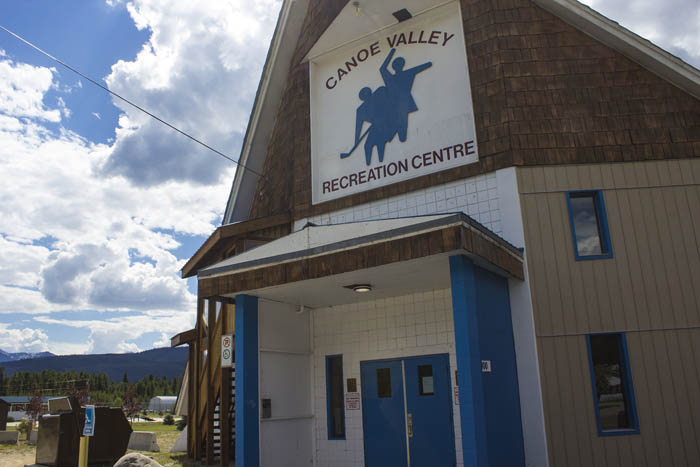 There is a conversation to be had, Marchetti says, as aside from the hours — neither the equipment nor ventilation in the gym is adequate, but he notes you get what you pay for.
A one month membership for an adult goes for $32.45, while three months goes for $77.45.
As a solution, Marchetti says he has suggested raising the rates in order to fund more hours, but he was told it would make no difference, as the budget is fixed and any money collected funnels to the regional district.
Lewis echoed Marchetti's comments, as he says any additional work is done with grants — including one of Marchetti's critiques — the ventilation.
"I go after every grant I can to keep the place maintained," says Lewis, adding the ventilation is one of this year's projects in addition to replacing the water heaters and the handicap access doors.
In regards to the hours, Marchetti says locals will have to band together.
The best way to create change, Marchetti says, is to call in and put complaints on a file until something is done.
Lewis offered advice to anyone thinking about cancelling their membership.
"Talk to your politicians to see if they can get some more funding for the facility," says Lewis. "Like anything — it takes money to keep the place going."
Adding further strain to the Canoe Valley Rec Centre's already limited hours, the Regional District of Fraser-Fort George website says the facility will now be closed for the entire month of August, not the Robson Valley Rec Centre, as initially reported.
**Changes were made on July 7 to reflect the closure of the Canoe Valley Rec Centre in Valemount for the entire month of August, rather than the Robson Valley Rec Centre in McBride, which was initially reported. The Regional District of Fraser Fort George website currently reads, "The Canoe Valley Recreation Centre will be closed for all of August 2016."