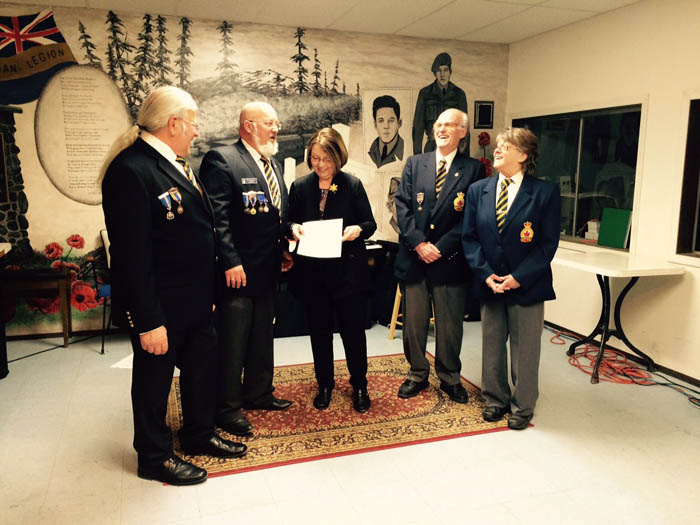 by KORIE MARSHALL
The Valemount Legion will get a new furnace, thanks to a grant from the provincial government.
Shirley Bond, MLA for Prince George-Valemount was at the Valemount Legion on April 18th to help recognize the work of local Legion members. She acknowledged the great ongoing success of the Legion's Friday night music shows and other concerts, and how Valemount is leading the way in changing how people think about the Legion.
"I care that you work so hard to make this a place where not just veterans but our young people can learn about the importance of remembering, and honouring," said Bond. "I am really pleased to bring you a cheque for $9000 for a new furnace," she said to branch President Pete Pearson.
Pearson says they are not sure how old the existing furnace is, but a new furnace is expected to decrease propane costs by up to 25 per cent. The new furnace is part of ongoing work to upgrade the hall, including a recent grant approval to renovate the washrooms to make them accessible for those with mobility issues.