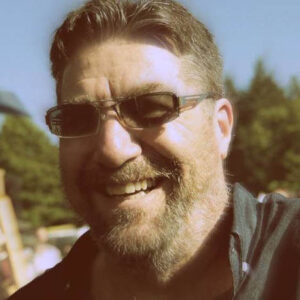 by KORIE MARSHALL
There's another Mark at the Village office now – Mark Brennan will be Valemount's new corporate officer starting later this month.
A biography provided by Mark Macneill, chief administrative officer for the Village, says Brennan has worked for municipalities, regional districts and first nations for over 25 years, including locations as diverse as Oak Bay, BC and the Village of Acme in Alberta. The positions he has held have also been diverse, including approving officer, planner, bylaw enforcement officer, and director of public works, in addition to his more accustomed roles as administrator, treasurer and corporate officer.
The bio says Brennan has been actively involved in the Local Government Management Association, in a number of capacities, including treasurer and president. It says Brennan has a degree in business administration from SFU, a law degree from UBC, and he is currently enrolled at the University of Victoria, pursuing his Master's degree in public administration.
The bio notes that municipal management does not occupy all of Mr. Brennan's time, however. Brennan has published a novel and numerous short stories. He also works as a freelance writer, reviewer and music critic for magazines such as Exclaim (Toronto) and Feedback (Victoria). Finally, he dabbles in music production, recording as the post-rock/electronic artist The Purveyors of Free Will.
Brennan starts his new position on April 18th. He replaces Valemount's former CO Andrew Young who took a job as CAO in Wells, BC, last month.