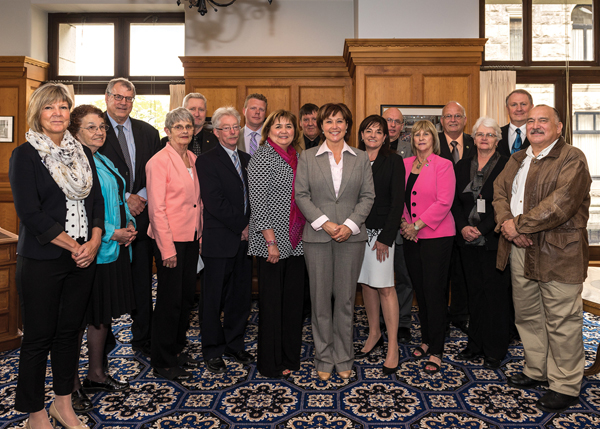 by KORIE MARSHALL
Applications are now open for the Rural Dividend, a new program from the Province to help rural communities diversify and strengthen their economies.
The three-year, $75 million fund is open to local governments, not-for-profit organizations and First Nations in communities with populations less than 25,000. Each year, $25 million will be available in four categories: community capacity building; workforce development; community and economic development; and business sector development.
Single applicants can apply for up to $100,000 for community-driven projects and must contribute at least 20 per cent of the total project cost. Partnerships involving more than one eligible applicant can apply for up to $500,000, and must contribute 40 per cent of the total project. Applications can include up to 10 per cent in-kind contributions.
The Rural Dividend also includes a project development funding stream, which will provide up to $10,000 to help communities with limited capacity build business cases and feasibility assessments to support the development of strong projects and future project applications.
"Rural communities struggling to reinvigorate and diversify their local economies will be supported in building and implementing their own solutions, based on their community's values and needs," said a news release last fall from the Ministry of Forests, Lands and Natural Resource Operations, which is responsible for rural development. "The Rural Dividend will support innovative and ambitious ideas and solutions with potential for the greatest impact on rural communities."
The criteria for the Rural Dividend was designed with input from the Rural Advisory Council, which was formed in March 2015. McBride resident Rick Thompson was chosen last spring to be one of the 14 members of the Council from around the province. Members were also re-appointed in March for another two years. Key areas of interest for the Council's initial focus include building better rural access to capital, stronger business development support, and the advancement of the Rural Dividend.
Downloadable application forms, program guidelines, as well as detailed instructions on how to apply are available on the new Rural Dividend website at www.gov.bc.ca/ruraldividend. Deadline for the first intake is May 31, 2016.