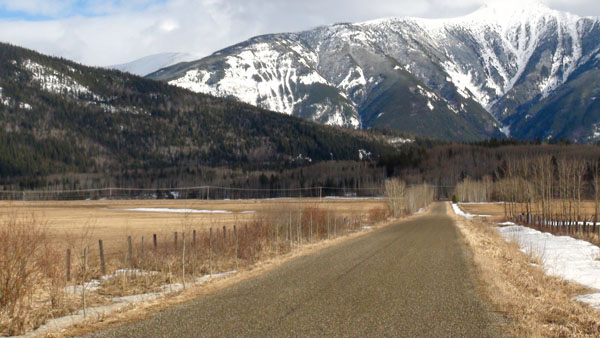 Photo by David Marchant
While the strong El Nino out in the Pacific has left much of Canada and the US shivering and shoveling, here in the Robson Valley it feels like spring has arrived. Along Jeck Road, the fields are bare and the only valley bottom snow to be seen is in the ditches.
NASA finds that January has been the ninth month in a row of record-breaking global temperature, and the rest of the year may top 2015 as the warmest ever recorded. Temperatures over the Arctic Sea have been a steady 6 degrees above average for the past month.