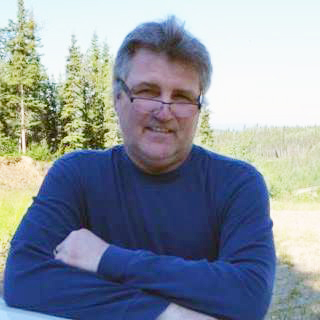 by KORIE MARSHALL
Valemount Council expects to welcome Mark Macneill as its new chief administrative officer on March 7th.
No, not Mark McNeill, the young hockey player from Edmonton who plays with the Chicago Blackhawks. If you spell his name correctly, you'll find a plethora of news articles about the adventures of Mark Macneill, including launching a campaign to make Cape Breton its own province, and a couple forays into restaurant and lounge ownership.
Not all of his adventures are listed in the bio he supplied to Council (found on the Feb. 9th meeting agenda), but there is hardly room. In a 2012 interview in with a Halifax newspaper after he took over the Red Fox Bar and Grill in that city, Macneill admitted he had "more degrees than a thermometer." A news release from Mayor Jeannette Townsend on behalf of Council on Feb 4th lists some of his degrees and work experience.
"Mr. Macneill holds a BA in Political Science and Economics, BBA & MBA in Business Administration, and an LLM in Master of Law, Environmental and Natural Resource Law & Policy, and an LLM US & Comparative Legal systems, Foreign Lawyers Program," says Townsend in the news release.
The release notes his background includes 30 years of financial management, 20 years of teaching corporate finance and corporate strategy at the BBA and MBA level for universities in Canada and the US, and lists some of his previous positions including Director of Finance with a hamlet on Baffin Island, Senior Administrative Officer with Pehdzeh Ki First Nation in the Northwest Territories, and Executive Director of Kenasao Sipi Development Corporation in Manitoba. Macneill began his career as an accountant with KPMG Chartered Accountants and he has served for five years as an investment advisor and financial planner.
The release says Macneill is an avid outdoors person and in his youth was a competitive alpine ski racer and a member of the Canadian Ski Patrol. He is married to Tanya (Nadeau) Macneill formerly of Montreal and they have two high school age children. His bio says he and his family look forward to his relocation to Valemount, and greatly appreciate the enterprising, artistic, cultural and resource-rich environment and service based economy which the community offers, in one of Canada's most unique glacial alpine setting.
Macneill replaces interim CAO Ken Weisner, who joined Valemount in the fall after Council dismissed Anne Yanciw from the position in July 2015.
An organizational review on the Village carried out last year by Jeff Bellinger of Nichols Applied Management found the Village was well run, but noted the "suboptimal relationship" between Council and the previous CAO was compromising the abilities of both Council and administration, and the public's confidence in them both.
Bellinger made a number of recommendations he called "imperative" regardless of whether Council decided to continue working with former CAO Anne Yanciw or dismiss her. Council has done little publically about the recommendations, including adopting a CAO bylaw, adopting a policy and procedures for hiring, evaluating and terminating a CAO, reviewing and revising the current CAO job description, and establishing a formal employment agreement for the CAO.