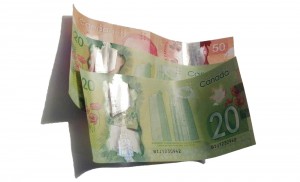 by COLUMBIA BASIN TRUST
Community projects will be getting access to more funds this spring through Columbia Basin Trust's popular Community Initiatives and Affected Areas programs. The Trust announced a 15 per cent increase from $3.6 million per year throughout the Basin, to over $4.2 million per year for each of the next five years.
"We are pleased to continue our long-standing partnership with local governments and First Nations to identify local priorities and deliver benefits to Basin communities," said Neil Muth, President and CEO. "The ultimate goal is to support the projects that are important to residents."
Started in 1998, these programs are the Trust's longest running granting programs designed to help address the needs of Basin communities. The Trust distributes funds to local government and First Nation partners once a year, and communities then use various methods—from local council decisions to votes from residents—to decide which projects will receive grants.
"From Better Babies to seniors programs, educational initiatives, environmental projects and community hall renovations, the Community Initiatives and Affected Areas Programs have provided critical support to a broad range of projects that have directly benefited the residents in our communities," says RDEK Board Chair Rob Gay. "Every year we are over-subscribed."
The new five-year commitment totals over $21 million and extends to 2021.
To learn more about the programs and view upcoming deadlines visit cbt.org/cipaap.