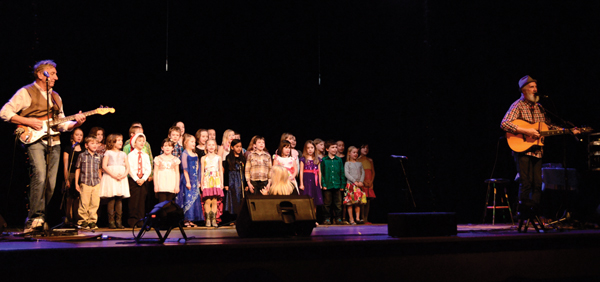 Photo and caption: Beth Russell
It was a packed house last Friday night, when Valemount Arts and Cultural Society hosted Fred Penner here in our theatre. Singing their hearts out on stage for the whole second half were the elementary school choir, lead by teacher Lynne Lawless. What joy those young people brought to the audience- it was a visual and auditory delight! A night for them to remember too- singing on stage with Fred Penner!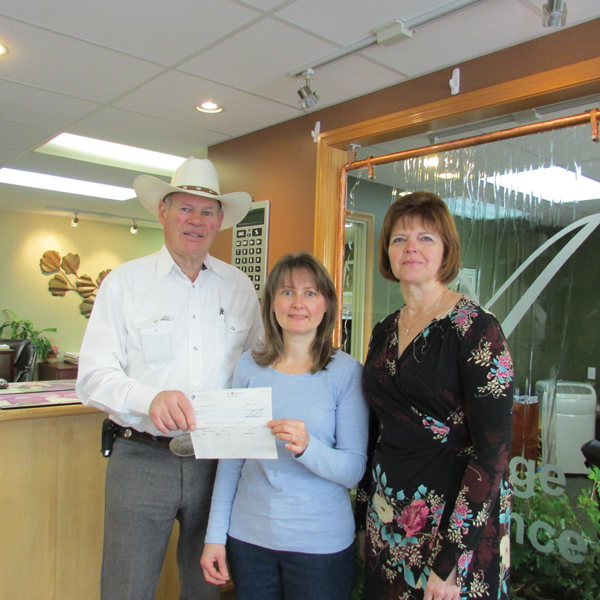 Photo: Rosemary Hruby
John Peterson of Yellowhead Realty Ltd. and director of Mutual Fire of British Columbia, presented a cheque of $500 to Alice Still for the Valemount Food Bank, and Julie Holland (pictured here, centre) of McBride Food Bank. The donation to the McBride Food Bank was also matched by a donation from Rosemary Hruby (pictured here, right) of Advantage Insurance. This is the 3rd year that Mutual Fire of BC has donated to the Robson Valley food banks.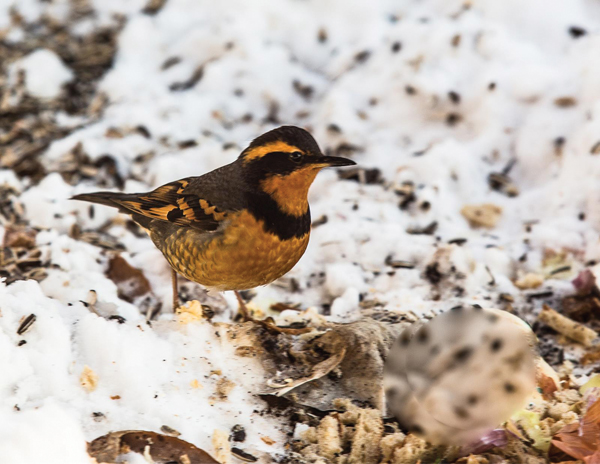 Photo: Bob Hoskins
A varied thrush and its mate were spotted by photographer Bob Hoskins recently. These relatives of the robin prefer the damp, old growth forest of the northwest, but sometimes come lower and more easterly in winter, when they may be seen in towns and gardens.