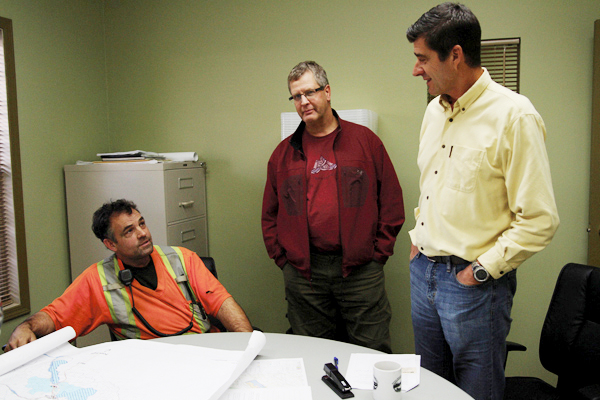 By Laura Keil
The McBride Community Forest is seeking volunteers to evaluate the proposed Carrier Lumber forest license purchase.
In a notice, the MCFC said the committee will work with the MCFC consultant Jeff McWilliams of B.A. Blackwell & Associates to "assess the viability of the current offer and area."
The committee will then provide recommendations to the MCFC Board on the "long term benefits and risks of the current package and propose alternatives as necessary."
The notice says they are looking for 3-4 volunteers who have knowledge of the proposed area, including the history of harvesting, existing roads and bridges, access, trapping, non-timber forest resources and recreation; who have experience working collaboratively; and who are willing to prioritize the best interests of the community and long-term sustainability of the community forest.
The MCFC and the Valemount Community Forest have been considering a joint purchase of the Carrier License for several years. The purchase would extend the harvesting areas and the amount of wood local loggers can pull from the forest. But some have voiced concerns that the license would mean taking on liabilities such as infrastructure in poor condition and the purchase price should reflect those costs.
The MCFC is also undergoing a re-structuring and does not currently have a General Manager. The company's board (made up of local Council members) is being guided by forestry consultant B.A. Blackwell & Associates until a manager is hired.
The deadline for applications was Nov. 27th.