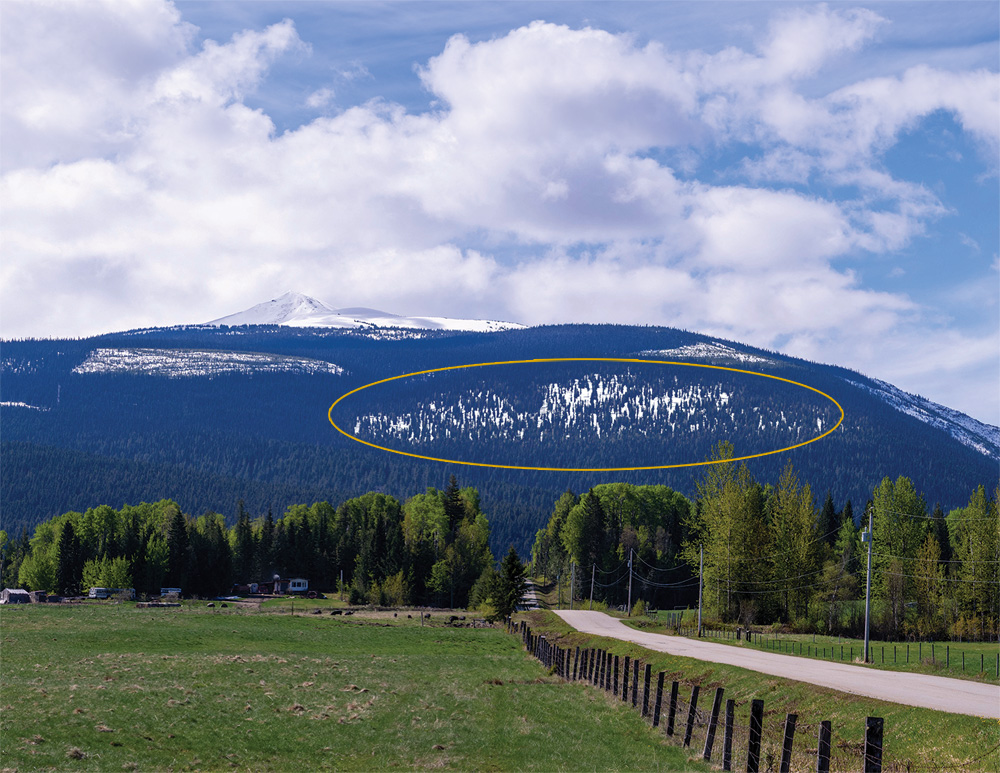 By Andrea Arnold
The McBride Community Forest Corporation has been working on 3D modeling that will be used to present an easy-to-understand visual to the public on upcoming projects. The first demonstration of this tool will show the plans for the upcoming logging and proposed recreation site on Lucille. The images will be shown at their annual general meeting proposed for the end of June, but will be available for viewing on their website approximately a week earlier.
"We will be using this method going forward because it will help clear up confusion and show a clear picture of what our plans are," said MCFC General Manager Ray Theissen. The program allows them to 'remove' trees from a site and show different viewpoints of the plot to provide a comprehensive study of environmental, and visual impact prior to operations.
The Lucille project is awaiting a review and report from a Geotech who will visit the site once the snow clears. MCFC will then proceed to the next step, public review, using the tech's recommendations.
MCFC is working to bring backlogged silviculture up to date.
"It should be close to complete by the end of the season," said Theissen.
Also, ongoing upgrading and rebuilding of some access roads around the valley continues. For example, Minnow Creek, NW of town. The team also is continuing their forward planning with the intent to generate a strategic plan.
"We are finishing up an archaeological overview assessment," said Theissen. "This will be the basis of how we will manage archaeological impact going forward."
Their timber supply analysis from inventory is with the government now for review. This has been a long process, but there is progress being made.
"Everything is in position for a successful year," said Theissen. "We keep working with opportunities we have at our disposal to encourage the success of MCFC."