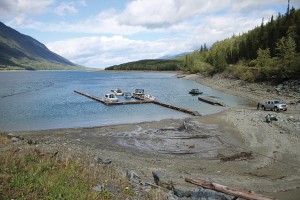 By: Korie Marshall
After a brutal wind and rain storm in the Lower Mainland and high winds and heavy rain throughout the Robson Valley over the weekend, more than 37,000 customers were still without power in the province by Monday afternoon.
Residents in Dunster had problems reporting a local power outage because BC Hydro's phone lines and internet reporting system were too busy with the outages in the Lower Mainland. Surrey RCMP issued a wind storm advisory on Saturday because of trees knocked down blocking streets and power outages at street lights. BC Hydro crews were still busy reconnecting power on Monday with the threat of another storm coming. Rain warnings and the risk of localized flooding was still forecasted for Metro Vancouver and the lower Fraser Valley.
Also over the weekend, three major hurricanes were active in the Pacific at the same time – for the first time since records have been kept. All three are Category 4 storms (Category 5 being the most damaging), and all were moving away from B.C.
Closer to the Robson Valley, Kinbasket Reservoir is still dropping, primarily due to the drought conditions in the American portion of the Columbia Basin, though it came up about four inches over the wet weekend. The reservoir is usually nearing full pool this time of year – 2475 feet (754.4 meters). But this year it is currently over 20 feet (over six meters) below full pool.