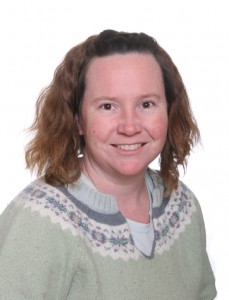 By: Korie Marshall, Editor
The issue of housing in Valemount and the Robson Valley is not just something that is coming, particularly because of the potential resort. Housing is already a serious issue in our community.
Housing for seniors is one issue that the community got together to help solve, but there is a real concern that pressure on senior housing will increase when there are less options for younger people and families. Residents want to see assisted living options as well, which can help keep people living here as they age. But if it is not new housing, then it won't do much towards alleviating the general housing crunch.
I've been hearing there are a lot of houses selling recently, which could mean local people who were renting are now buying, which frees up rental units. But it could also mean more people are buying from away, and may be planning to use their new homes as vacation homes or vacation rentals, which does nothing to help the housing situation.
The reality is that some people cannot afford to buy a home. But it's not just people who can't afford it that don't buy – some who could afford to buy often choose to rent instead, especially if their future is uncertain, for example because of job and career options.
In Valemount right now, local motels are advertising rooms for rent, which could be an interesting trend, at least outside of peak tourism times. But I can't imagine that working very well for a family with three kids. The Village is even advertising they are looking for accommodation for an interim CAO. Secondary suites are allowed on many residential lots in Valemount, but I don't see many of them being built. The Regional District has just announced they are looking for input on secondary suites for a possible zoning bylaw amendment, and really, I think homes outside Village boundaries would be more suitable than the many trailers we have in the Village.
We need to do something, and I think this is a perfect example of where businesses are likely not going to give us what we need. Businesses are in it to make money, and according to a new index on rental housing in Canada, many people are already spending more than they can afford on housing. (I don't even want to think about how the increasing cost of food right now is affecting them on top of the high cost of rent and increasing utility bills.)
Again, it's not just here, it is a trend right across the country, but again, I think it is one we have the ability and the pioneering spirit to address. There is a recent group created on Facebook called Exploring Valemount Housing Solutions, and I know there are other people working to bring manufacturers here who may be able to build efficient homes. But where will they go, and who has the money to buy them?
People have suggested we need an affordable housing association, and as much as I think we already have too many non-profit associations, many of whom are struggling to find board members, volunteers, money, I think they are right.