By Korie Marshall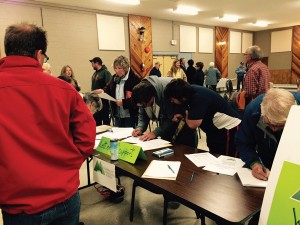 Valemount's community forest has a plan in place to purchase some of Carrier's local forest licence. Now it's looking for public support to convince the province to turn the new volume into a second community forest license.
The Valemount Community Forest (VCF) hosted a public information meeting on Thursday Sept. 3rd about the purchase of one of Carrier's two forest licences in the Robson Valley Timber Supply Area. Craig Pryor, manager for the VCF, says it's been three years of planning and negotiations, and one of the "worst kept secrets" in the valley. VCF and the McBride Community Forest Corporation have been working together to try to get more volume to better sustain local mills and local jobs, including obtaining Carrier's licences, which cover the vast majority of the annual allowable cut for the area.
Pryor says purchasing both of Carrier's licences was too great a feat, but the current deal is for the two community forests to split evenly the volume of one of Carrier's licences (A15430). That will give each an additional 37,509 cubic meters of volume. That essentially doubles the volume VCF can cut each year, which Pryor says will help replace the loss of additional pine the VCF has been harvesting for the last few years. VCF has been able to harvest an extra volume of beetle-killed pine in the area for the last few years, but the vast majority of the beetle-killed pine has now been removed.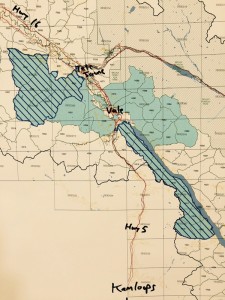 Pryor says the purchase of the volume licence is pretty much finalized, and the main purpose of the meeting was to inform the public and ask for a show of community support to immediately convert VCF's proposed volume into a new community forest licence. The provincial government will not currently allow the original community forest area to be expanded, but Pryor says VCF plans to amalgamate the two community forest licenses at a later date. He hadn't responded by press time to further questions about how the two licenses would be managed.
Pryor briefly explained some of the pieces of the deal. The purchase price VCF will pay is $1,434,719, plus a per tonne allowance based on current market values on wood for 10 years. He says the base purchase price works out to $38.25 per cubic meter, compared to about $150 for a recent volume sale in Mackenzie.
Pryor says the toughest part of the deal is that VCF will be committed to tendering 40,000 cubic meters each year for the next 20 years to big mills like Canfor, Tolko, Dunkley and Carrier, but it will be at fair market value, and will be under VCF's control. That still leaves over 30,000 cubic meters VCF can harvest, allowing it to choose specific wood types to better supply current and local manufacturing.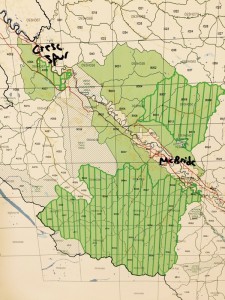 "The agreement allows us to deliver the right log to the right place," says Pryor. For example, he says they'll be able to send mid-sized spruce to Carrier, Douglas fir to Simpson Timber Products, cedar saw logs to Ski Lumber and Grant Towers, cedar shake wood to Cedar Valley Holdings, spruce and balsam to Hauer Brothers, and small logs to a potential new cant mill. He says the benefits will be more control over a larger local forest area which will support projects like Five Mile Hill mountain bike and ski area and Valemount Glacier Destinations resort. It will also help keep local contractors and new businesses busy with cable logging and silviculture surveying. And it will mean a steady supply of wood for potential businesses that are already interested in setting up shop at the VCF's new industrial park.
The mood at the meeting, which attracted over 50 people, was generally positive. Residents from McBride, including Mayor Loranne Martin, and Councillors Edee Tracey and Sharon Reichert, and former mayor Mike Fraser also attended.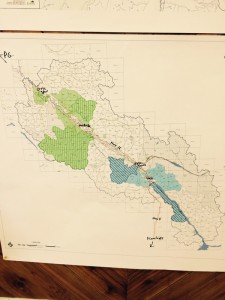 Janey Weeks, administrative assistant for the VCF, says they are looking for support as soon as possible to present to Steve Thomson, Minister of Forests, Lands and Natural Resource Operations. Public support is the last of the minister's requirements to be met in order to approve the conversion of the volume to a new community forest licence, which is area based.