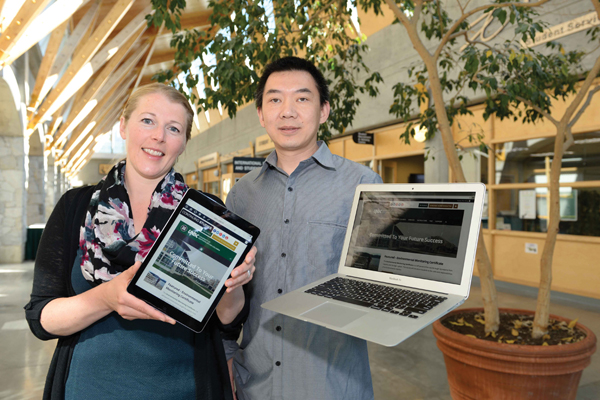 By: UNBC Communications
For the first time, UNBC Continuing Studies is offering online courses. The Environmental Monitoring program went live this week and more courses will be added including Occupational Health and Safety and Fitness Leadership.
A UNBC news release says by putting these programs online, they are making them accessible to more students and responding to industry needs in the region. The change also provides more capacity for popular Continuing Studies programs.
A news release says the Environmental Monitoring program provides students with a solid understanding of the theory and practical components of baseline and construction phase environmental monitoring.
Environmental monitors watch the environment and associated impacts of industrial activities by observing, recording, communicating, and archiving this information to stakeholders. They try to identify environmental impacts before they cause irreversible harm and determine if mitigation is effective.
Successful participants could work on projects including: LNG pipelines, mining reclamation, oil and gas operations, forestry operations, transmission lines, and seismic lines.
Students will be able to study at their own pace, but it's anticipated it will take an average of 60 hours to complete the program.
To facilitate online learning, UNBC Continuing Studies has developed video modules. The online courses cover the same material as the in-person classes.
More information is available by visiting online.unbc.ca.
UNBC Director Ancillary Services Aaron LeBlanc says the development of the online platform is an important growth moment for UNBC Continuing Studies.
"It provides a flexible learning medium for students and is rich in video. It marks a significant opportunity for individual students or industries with training needs to connect
with us."
He says they are ready to offer a wide range of learning mediums for students and industry.