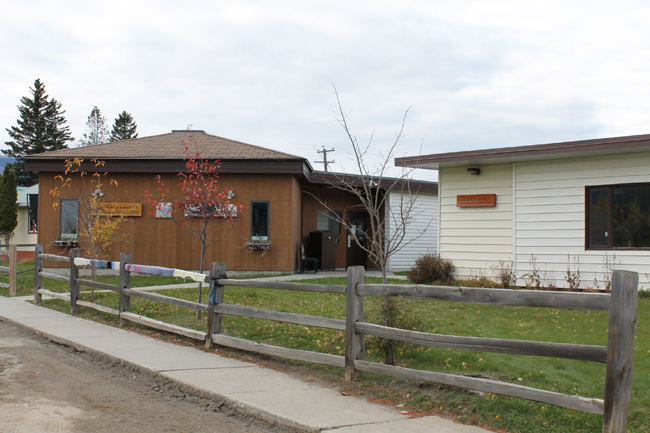 By: Frank Green
A new working group set up to help get McBride's library/museum a new home met for the first time late last month. The meeting was "very preliminary," said Renee McCloskey, the Regional District's manager of external relations.
She stressed that reps from the District were only there to provide information. They talked about the bureaucratic hurdles involved in funding a new facility at the hour and a half long meeting, McCloskey said. There was no discussion of strategy, or any specific renovation or relocation plans.
"It's too soon to be talking about that. We're talking about process now," McCloskey said.
Naomi Balla-Boudreau, Librarian, said at the May 22nd meeting the group discussed a number of topics, including an evaluation of properties that have come to market since the Shoop Report, grant opportunities, taxation, ownership models, and methods for garnering community input.
"We're pleased that the Regional District Board approved our request for staff to work with us to determine the feasibility of expanded space, and we're optimistic about moving our plans forward," she said.
The meeting came about two months after McBride Mayor Loranne Martin said she wanted to set up the group to work towards the move. Martin and a new set of village councillors swept to power in the election last fall at least partly because of their support for the library/museum's relocation to the new and vacant building at 521 Main Street, at the entrance to the village. The library/museum's present location on Dominion Street is becoming dilapidated, and proponents also hope the move would spur further development on the sleepy thoroughfare. The plan hinges on winning hundreds of thousands of dollars in grant money in order to both buy the building and renovate it.
Critics, mostly notably former-Mayor Mike Frazier, worry the move would end up raising taxes in the village, and think Main Street is an inappropriate site for a library.
Mayor Martin attended the meeting, along with Councillor Edee Tracy, Regional District rep Dannielle Alan, McBride and District Library Board Chair Joel Zahn, Valley Museum and Archives Society Chair Marilyn Wheeler, Regional District Public Information Officer Donna Munt, and McCloskey, among others. The next meeting has yet to be scheduled.