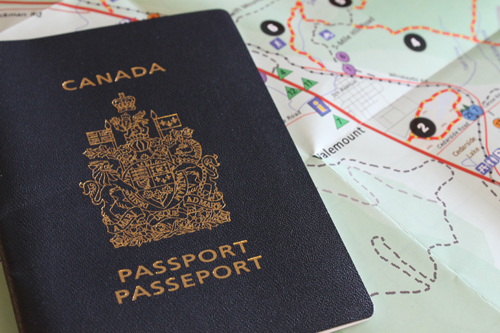 By: Korie Marshall
Staff at the Ontario Securities Commission say that GITC and Amal Asfour, its director and CEO, failed to understand their "schemes" were prohibited. Commission staff say that all of the applications GITC made to the British Columbia Provincial Nominee Program have been rejected.
GITC issued a press release in February 2014, saying it would be investing in the future of Valemount. The company planned to offer investment and immigration services to bring immigrants, primarily from the Middle East, to Valemount to invest in and run new local businesses. The investment was intended to allow them to apply for Canadian citizenship under BC's Provincial Nominee Program.
Later that month, copies of a number of confidential company documents were leaked, including a letter from the Ontario Securities Commission (OSC) asking for detailed information about the company, its business practices and client information.
"The OSC wants to make sure the investors I am bringing have enough money to support their families while they are here," Asfour told the Goat last year. "They want to make sure they have more than the $200,000, and they also said we have to be licensed by the Securities Department, which I didn't know about."
But in December 2014, the OSC issued a temporary order that all trading by GITC and Asfour should cease, and that exemptions to the Ontario securities law Asfour tired to claim do not apply. A hearing was scheduled for Dec. 18th to consider extending the temporary order and whether to make further orders, but GITC and Asfour did not attend the hearing.
In March of this year, staff at the OSC issued a statement of allegations against GITC and Asfour. The statement alleges that GITC and Asfour traded in securities without being registered, illegally disbursed securities, and acted in a manner that was contrary to the public interest. It alleges GITC solicited and sold shares of the company to residents in Kuwait, the United Arab Emirates, and Saudi Arabia, and at least one Ontario resident, and raised about $6.4 million from 48 investors, with $5.3 million deposited into bank accounts of GITC and Asfour in Ontario.
The statement also alleges that GITC claimed they would be applying for their clients to the Provincial Nominee Programs (PNP) of British Columbia, Manitoba and New Brunswick as well as the "investor" class program offered by Citizenship and Immigration Canada. Instead, GITC only applied to the British Columbia PNP, within 38 applications. It says GITC and Asfour failed to understand that the investments were "immigration-linked investment schemes", which are prohibited by Immigration and Refugee Protection Regulations. It says that in November 2014, all 38 applications submitted by GITC were rejected by the British Columbia PNP.
At a hearing on April 10th, counsel for GITC did appear before the OSC, and a second appearance was ordered for July 20, 2015. The temporary order prohibiting trading was also extended to July 24th.
GITC's website still boasts a letter of support and an exclusivity agreement with the Village of Valemount, but none of the contact numbers on the website are in service. The Goat received no response to multiple requests for comment via the GITC website and email.