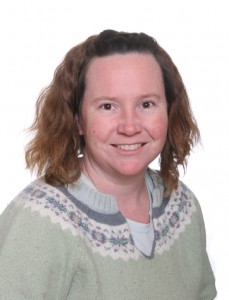 By: Korie Marshall, Editor
A ski resort project near Valemount won't happen without support from the Simpcw First Nation.
Oberto Oberti and the proponents of Valemount Glacier Destinations contacted the Simpcw at the very beginning of their planning, which is a very respectful thing to do. It is the right thing to do, and it shows respect for the people whose land we are living on.
We – most of us living here who are not of First Nations descent – are on their land. Our ancestors came here with different ways of thinking and doing things, and took over. For years, that new way of thinking has done harm to our environment, and I think to our society, and many people are now recognizing that our ways have been supporting an elite rich, but not the rest of us. Many of us want change, sustainable change that will help support our communities and protect our future and our environment, a view that is in line with what First Nations want too.
Councillor Fred Fortier is a prominent member of the Simpcw, and is running for Chief next month. He came to Valemount last week to show the Simpcw's support for the resort project, to hear some of our concerns and questions, and to be part of the engagement process. His community has many of the same problems we do, we have a lot of the same goals, and we can work together to achieve them – if we can show the respect they deserve.
After Councillor Fortier spoke at the informal meeting on the Valemount Glacier Destinations project on Friday, Mayor Jeannette Townsend accepted the opportunity to briefly welcome everyone.
"Good evening everybody and our special guests and-" she paused and, looking down at where Councillor Fortier was sitting, asked briskly "Are you the Chief or what? You're a Councillor. Well, Councillor, welcome to Valemount."
Mayor Townsend should know who Councillor Fortier is, and should recognize that welcoming him to his own traditional territory is not really appropriate. Maybe she would have known that if she had attended the recent Community to Community forum between the Valemount and Simpcw Councils, instead of the opening ceremonies of the Canada Winter Games.
The designers, investors, board members of VGD have said they won't do the project without Simpcw support. After hearing from some of them last week, I think it's both a matter of respect and just plain good business practices with this group, but for those who aren't following provincial issues at the moment, there is another big reason.
Last June, a unanimous decision of the Supreme Court of Canada – all 8 judges involved – gave title of a huge area of land to the Tsilhqot'in Nation. It's the first time in Canada a court has declared Aboriginal title to lands outside of a reserve, and it means the Tsilhqot'in, not the Crown, can grant rights of use as they see fit on their land. It probably means a whole lot of other things too, and all levels of government across Canada, including First Nations, are considering things in a different light.
Now finally, the primarily European-based systems in Canada – our courts, our government, our systems of granting land ownership – are starting to recognize and validate the First Nations' ways of doing things. If you are in government in BC and you don't know about these things, you had better catch up.
On top of that, I have a little bee in my bonnet about a phrase a prominent local person used in a speech at the event Fortier attended. He says the fact that there is Simpcw support for the VGD project is a "feather in our cap."
I don't think he intended to show disrespect, but the phrase is not appropriate at all. It comes from the tradition in many cultures of adding a feather to your headdress for every enemy you kill. The Simpcw are not our enemy, and we are sure not trying to kill them. Some dictionaries say the phrase has evolved to a more "peaceful" meaning; that it marks an achievement to be proud of, or a success that will help you in the future. But in the context of our relationship with the Simpcw people, I don't think it's appropriate.
It's true, without Simpcw support, the resort will not be built. But is the fact that the proponents are doing the right thing something we should brag about? Can we say they supported it in the beginning, and that is good enough? Are we done with earning their support? No way.
It's not just the VGD board or the government that need to do the right thing – the community of Valemount – the residents and our own Council – needs to show respect to the Simpcw, and to view them as a partner on this project and many others.