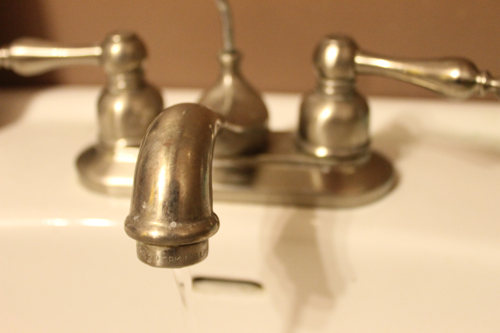 By: Korie Marshall
Valemount Council hasn't yet committed to installing universal water meters in the community, but it has approved a plan to follow, if the decision is made.
A report from staff on Valemount's Feb. 10th agenda says the Universal Metering Plan was developed as a direct result of the recommendations of the Water Metering Assessment. Valemount partnered with three other Columbia Basin communities at a similar stage in their water conservation strategies, and used annual Water Smart funding from Columbia Basin Trust to develop the plan.
The Universal Metering Plan from Diameter Services says it's not intended to answer the question "why" the village should pursue a metering program, but instead how to implement one that best serves the village's goals. It lists their goals as improving equitability, reducing consumption, improving water management, and reducing maintenance costs.
Some recommendations the plan makes to meet those goals are setting a base rate that would cover fixed costs, and then an additional charge based on metered consumption. That would improve equitability, so that low volume users would not be subsidizing high volume users. Making users pay based on the volume they use will also encourage them to reduce consumption. Universal metering (installing meters in both residential and commercial/institutional buildings) is required to do a proper audit of the water system, in order to improve water management. And reducing consumption should reduce treatment and equipment maintenance costs.
Also to meet the Village's goals, the plan recommends an automated meter reading system that would include radio transmitters and handheld data collectors. It estimates that readings could be collected within an 8-hour period using walk-by technology.
Joel Carty of Diameter Services says the type of water meter he's recommended for Valemount has a low level radio frequency transmitter that can send data to a handheld device, to allow the walk-by collection of data. He says "smart meters," the term coined for newer electrical meters, use similar radio frequency technology, but are powered by electricity rather than radio frequency. Devices that use the radio frequency field are regulated by Industry Canada, and follow Health Canada's Safety Code 6, which puts maximum limits on their signal strength. Carty says the devices he's recommended emit well less than one per cent of the Code 6 levels.
The plan says the greatest challenge in a water meter project is the work to adapt existing plumbing to accept the new meter.
"Requiring the property owner or utility staff to make these changes on their own always leads to low completion rates and angry customers," says the plan. It says the scope of the project must include more than just the supply of water meters and reading equipment, it must also include providing services on private water systems including plumbing, carpentry, building control valve installation or replacement, wiring, customer service, public outreach and education and data management. It also notes that meter and radio transmitter maintenance will have to be provided in-house or outsourced to a local plumber.
The plan says the installation and delivery of meters will require unique skill sets and. Partnering with other communities who are interested in metering could mean benefits like cost savings because of economies of scale – that is, a better price based on "bulk" purchases. Plus, project support from other communities would outweigh the challenges. The plan also recommends gathering more information before proceeding with any requests for proposals, like the different sizes of pipes feeding water to commercial customers.
Carty says his recommended budget includes the cost of installing meter pits – an underground chamber just after the main shut off valve for the water service – at 10 per cent of the properties. A meter pit could be necessary at properties that have irrigation feeds before the water line enters the building, properties with crawl spaces that are susceptible to freezing, and properties that have not complied with requirements to install the meter. At properties where there are multiple tenants, like apartment buildings and trailer parks, it could be possible to install one meter for the entire property or individual meters, which would change the requirements for the procurement process. Those decisions would also need to be made before issuing a request for proposals.
The report from staff notes a Cost of Services study still needs to be conducted, and a number of bylaws and policies will need to be developed and updated before a final decision to implement meters is made. The Cost of Services study would look at the actual costs of providing water and dealing with waste water, and would support applications for grant funding for the project. It too would be an eligible expense for Water Smart funding from CBT, says the report.
The water metering assessment presented to Council two years ago estimated a total cost of about $430,000 for purchase and installation of the meters and reading system and software. It recommended that the Village go ahead with installing meters if at least 50 per cent of the initial capital cost could be funded by senior government. At that rate, the report estimated a payback period of 6 years and a net benefit of over $100,000 over 20 years. This latest report estimates a higher initial capital cost of almost $793,000. No information regarding the payback period for the latest estimate was given by presstime.
The Village signed the Columbia Basin Water Smart Charter in early 2010, and has been working with Columbia Basin Trust and other communities in the basin on ways to conserve water and share resources and expertise. The Village's own Water Smart Action Plan was developed in late 2010, and a Water Smart Ambassador was hired for several summers to look at the community's usage and to help residents learn to conserve water.