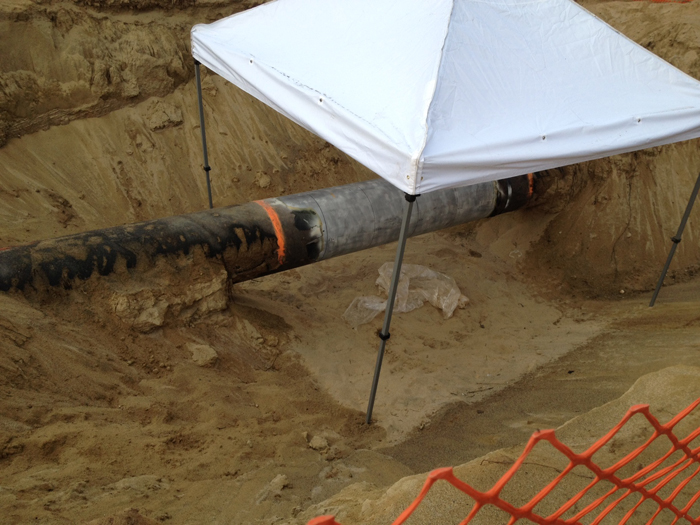 By: Korie Marshall
Kinder Morgan has committed over $4.6 million for agreements with local governments, including $185,000 for Valemount, if the Trans Mountain Expansion Project is approved.
In Kamloops on Feb 26th, Kinder Morgan announced a total of $2.5 million worth of new agreements in the BC interior. Valemount, Clearwater, Kamloops, Merritt and four electoral areas of Thompson Nicola Regional District join six other communities along the Trans Mountain Pipeline corridor that already have benefit agreements in place. Agreements were previously announced with Barriere and Hope in BC, as well as Strathcona County, Stony Plain, Edson, and Hinton, in Alberta.
"On behalf of the Village of Valemount, I should like to thank Kinder Morgan for the commitment given to our community to contribute $185,000 toward funding municipal infrastructure projects, recreation, and local education programmes," said Mayor Jeannette Townsend in a statement after the announcement. She says the contribution is a concrete expression of respect toward the establishment of a good working relationship with the Village of Valemount. Councillors Peter Reimer and Owen Torgerson, the most recent Council representatives of the committee working on the community benefits agreement, declined to comment.
Kinder Morgan's Community Benefits Program calls for the company to make local investment in recognition of the effects of pipeline construction and operation along the proposed route from Edmonton to Burnaby "to offset the impacts of the expansion and to provide a positive legacy."
The program will fund or partially fund three priority areas of investment: community programs and infrastructure improvements, environmental stewardship, as well as education and training opportunities, according to the company. It says the local investments are in addition to the $52 million in additional annual property tax payments that will be paid to corridor communities with the expanded pipeline in operation.
"We value our relationships with the communities we have operated in for more than 60 years, and recognize the communities along the proposed corridor affected by expansion construction should see direct benefits," Kinder Morgan Canada president Ian Anderson said in the statement.
Anderson says the contribution is in addition to landowner compensation, and the economic activity and regional employment the project will generate during construction and operation.
The company says agreements will take effect with the approval of the Trans Mountain Pipeline Expansion Project, which is currently in the midst of a National Energy Board review. The company has proposed laying a second, larger pipeline, primarily along the existing pipeline right of way, almost tripling its capacity to ship oil products from Edmonton to the port of Burnaby. The National Energy Board's review is scheduled to conclude in October 2015, with possible approval in spring 2016. Kinder Morgan says agreements with other communities are anticipated as project planning continues.