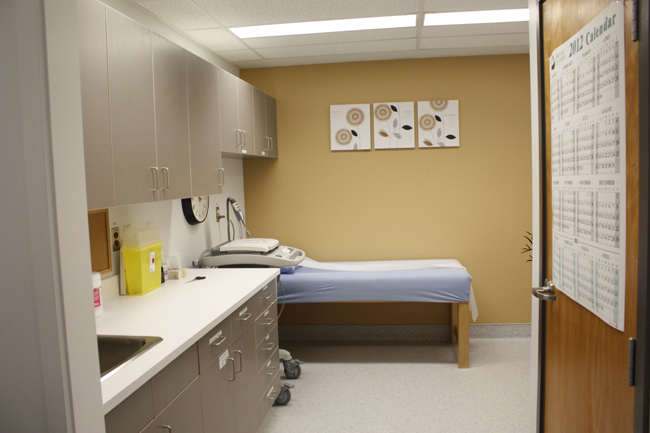 By: Korie Marshall
It is flu season, and Northern Health is advising the public to help protect their loved ones by getting themselves vaccinated.
"No matter what you say, or hear, or read – the flu shot is our best shot against the flu," says Dr. William Osei, Northern Health's Health Officer for the Northern Interior during a media conference. He says the vaccine is 70 per cent effective, and prevention is more effective than treatment.
"We treat complications like pneumonia in hospital, and we have patients in the thousands each year," says Osei. "Think of the flu vaccine as a gift to your loved ones – so you won't be spreading them the flu."
It takes up to two weeks to develop immunity after receiving the vaccine, and Osei says side effects have been minimized over the years. They can include some pain and fever, but they are minor compared to the benefits.
Getting the flu can be disruptive, painful and even deadly says Osei. Reduce the risk by washing hands, disposing of tissues, coughing into your sleeve rather than your hands, staying home if you are feeling ill, and get the influenza vaccine.
"The vaccine can help prevent the spread to others," says Osei.
For parents who are reluctant to give their children the vaccine, Carolyn Bouchard, Public Health Nurse Manager with Northern Health says the same thing about all vaccines. Parents need to be knowledgable about the disease, and how the vaccine helps prevent it.
"Look it up on www.immunizebc.ca, all the science is there," says Bouchard. She says Northern Health would like everyone eligible for the free vaccine to get it – anyone over 65 or under 5 years old, and anyone who suffers from chronic illness, as well as those that can spread flu to those at high risk.
The Immunize BC website says Canada's National Advisory Committee on Immunization encourages everyone over six months old get a flu vaccine, with rare exception. It says most people are eligible for a free flu vaccine – talk to your health care provider to find out if you are eligible. It is also available for purchase at select pharmacies and travel clinics, and through some employers.
Flu clinics are currently scheduled for Valemount and McBride on Nov. 3rd; from 9am to 3:30pm at the Community Health Service Building in McBride, and from 10am to 4pm at the Valemount Public Health Unit.
Other flu clinic dates and times will be available on northernhealth.ca and immunizebc.ca in the near future.