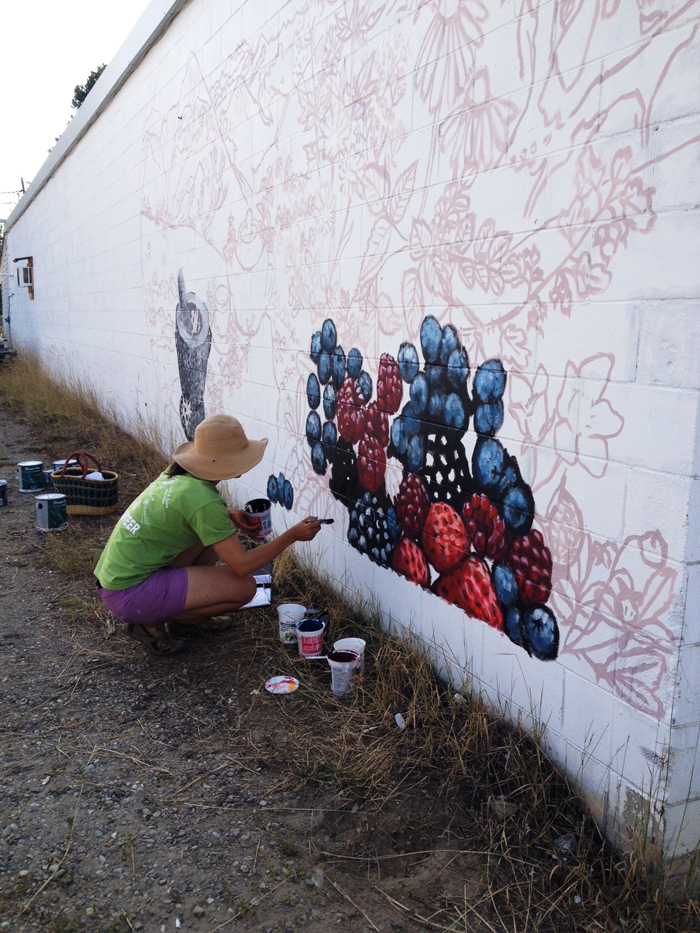 By: Korie Marshall
Carla McKirdy has begun painting a mural on the side of the Infinity Office & Health store building this week.
McKirdy says it is her first mural, and she is not used to having people see her work before it is complete. "But I can't finish it in one night!" she says with a laugh.
Actually she estimates it will take her about six weeks to complete the approximately 10 x 30ft mural on the side of the building, as well as around the front.
The mural is one more of the approved projects in the Business Facade Improvement program this year in Valemount. The program is coordinated this year by the Valemount and Area Chamber of Commerce and funded by from Northern Development Initiative Trust. It helps pay for up to 50 per cent of certain facade improvements in a chosen area, up to a maximum combined total of $20,000 each year. Marie Birckbeck, secretary for the Chamber, says if the program is approved again next year it would be for a different area of the village. Projects were also approved this year for Home Hardware and Three Ranges Brewing Company.